Welcome to Shimosuwa
Shimosuwa Town is located right in the center of Japan. Despite its small size, visitors from all over the world flock to the town every six years for its massive, one-of-a-kind Onbashira Festival.

Shimosuwa is a compact town that sits just 2.5 hours from Tokyo. Nature abounds in the form of mountains and Lake Suwa, while the downtown area is ideal for strolling around and visiting famous sightseeing spots. For nearly 300 years, Shimosuwa has also attracted visitors with its public bathhouses where guests can leisurely enjoy the continuous flow of hot spring water. Time itself will seem to slow down when you visit this this town where a simple life is tied to the area's nature and history.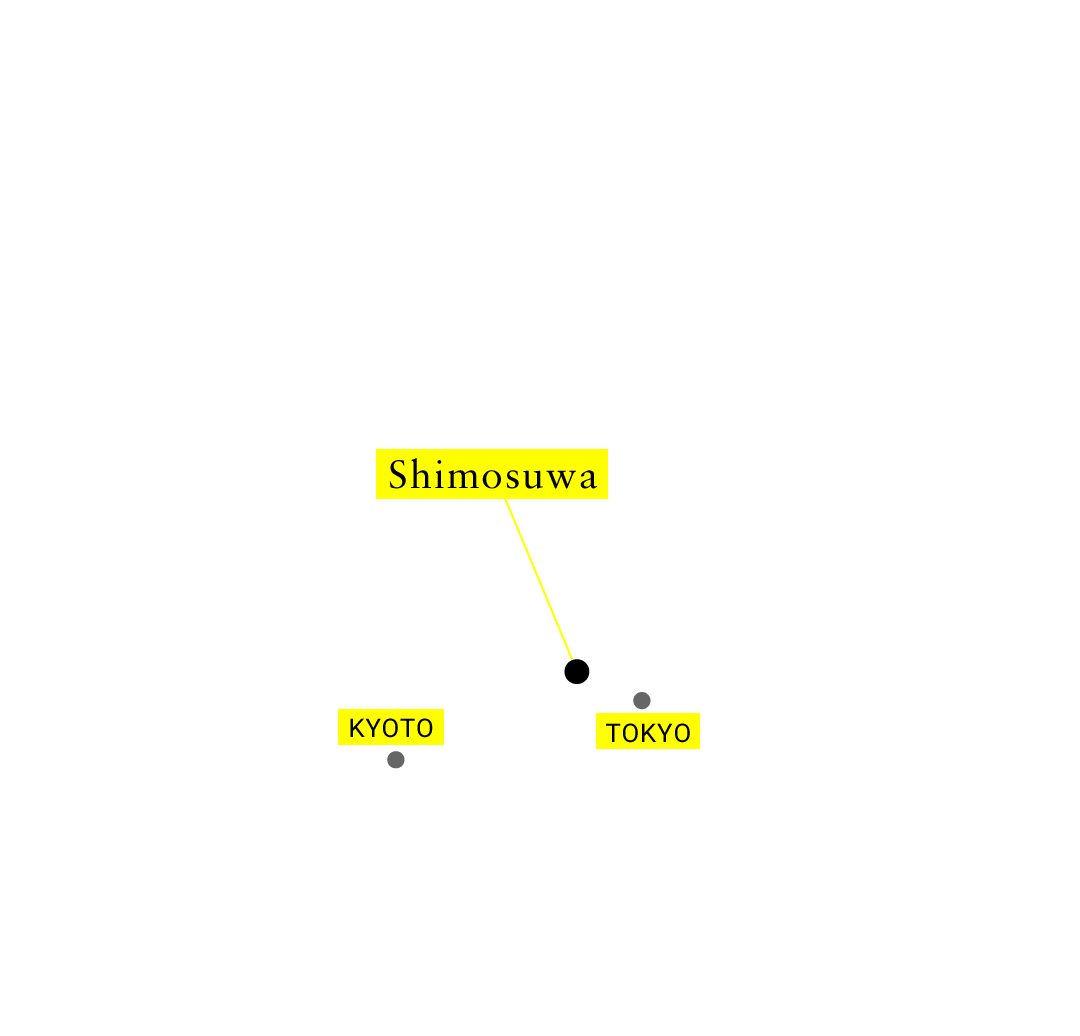 Trip Ideas
We've put together some trip ideas for walking around, traveling and spending time in Shimosuwa Town. Whether you want to visit its most popular sites or dive deep into its history and culture, we hope you'll find the right course for you.