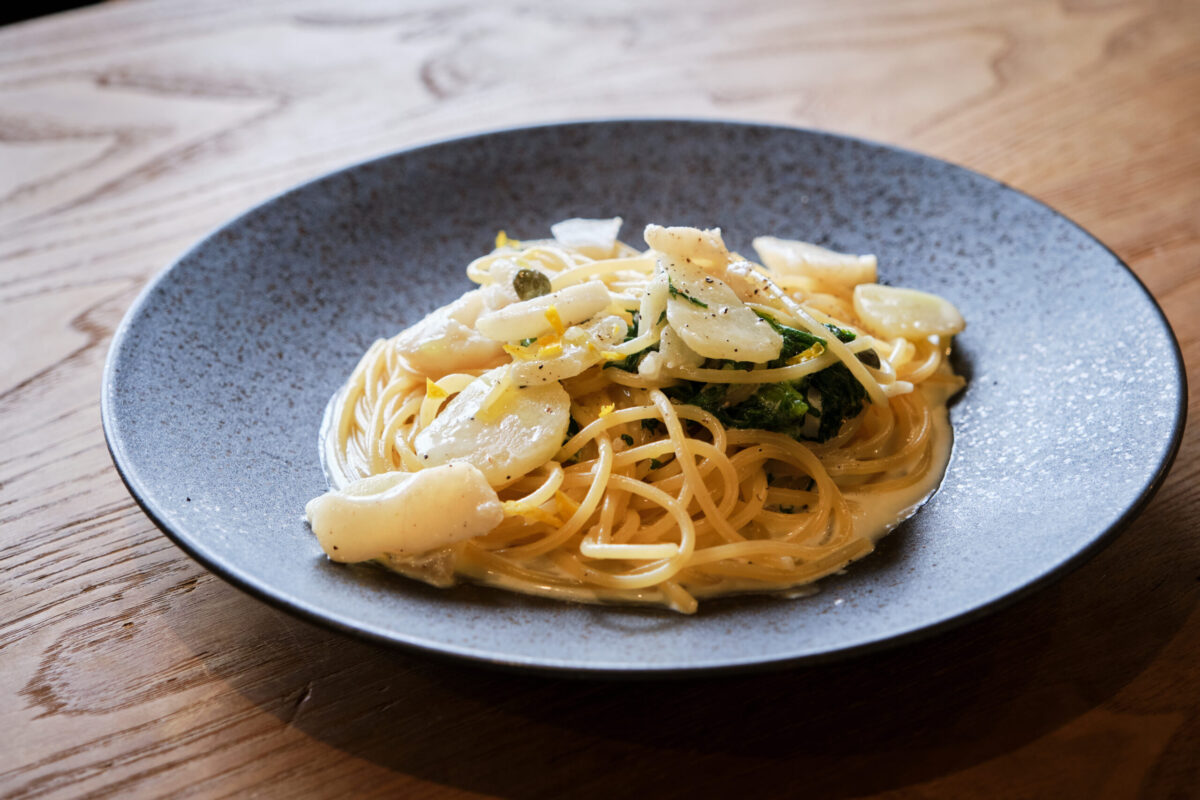 We all know how difficult it is to choose a great place to grab a bite to eat for lunch. After all, you came such a long way! You deserve to eat something great! We don't want our visitors to have any regrets about missing out on a great meal, so we'll be telling you all about some of the best lunch spots in Shimosuwa.
Yamanekotei Hanare
A buckwheat noodle restaurant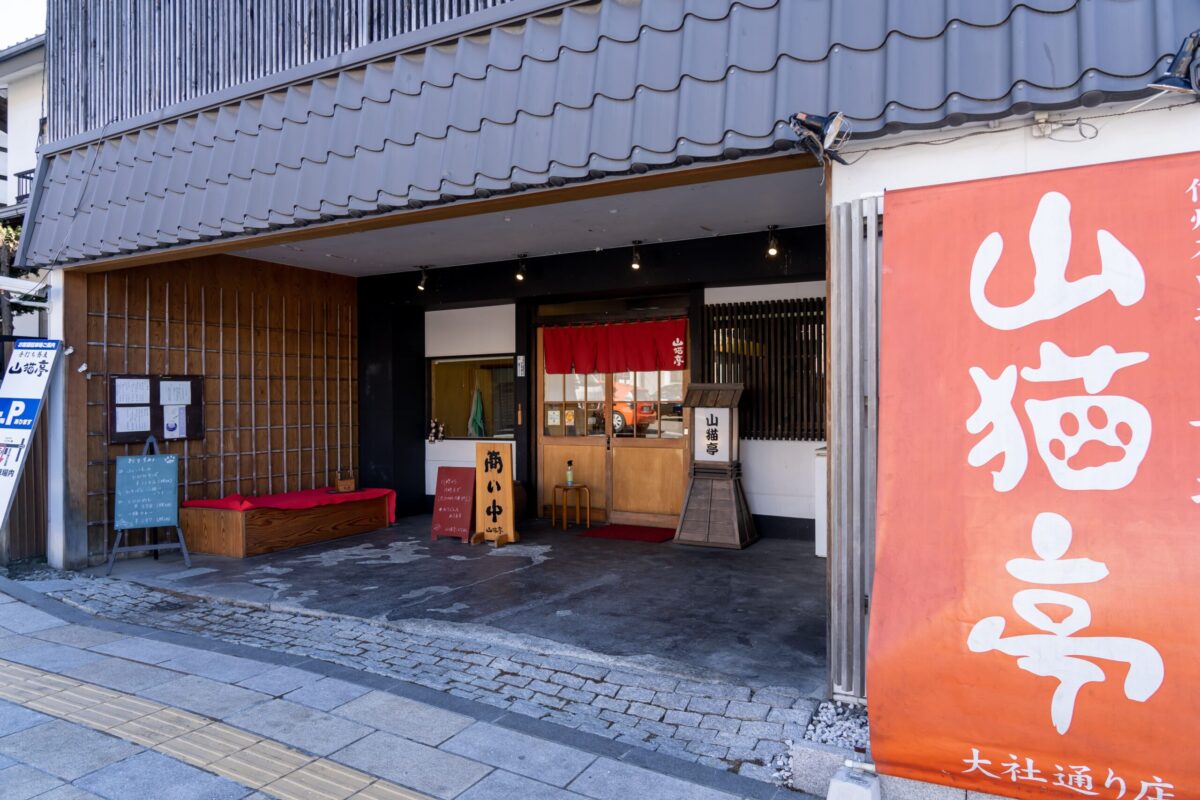 Yamanekotei, a wonderful soba (buckwheat noodles) restaurant, and has two stores within Shimosuwa: Yamanekotei Hanare and the main Yamanekotei location. The owner, who was born and raised right here in Shimosuwa, puts nihachi soba (made with 20% wheat and 80% buckwheat)
and local ingredients to great use in a wide variety of dishes and sides such as curry rice, tororo (grated yam) dishes, and more. Guests of all ages will love the menu here.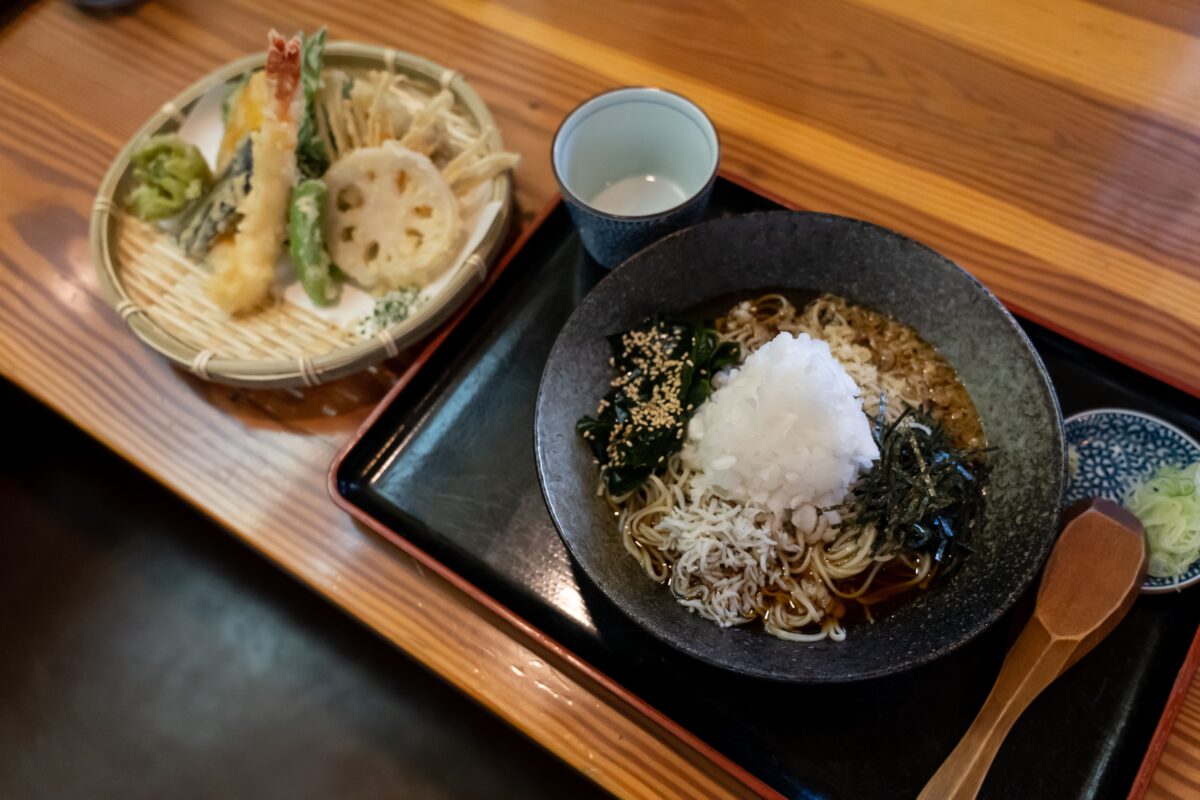 Soba is sure to come to mind when people think of Nagano, and the smooth, chewy soba found at Yamanekotei is of excellent quality. The restaurant's specialty is "tokumori soba (3.5 servings per order)", which is topped with all manner of toppings such as tempura leftovers, wakame seaweed, mizuna (potherb mustard), edible wild plants, wasabi, green onions, tororo, and nori seaweed. Another excellent dish to try is the tempura soba.
Opening Hours: Lunch  11:00-15:00
                              Dinner 17:30-22:00 *Advance reservation required
Café Tac
Why not a galette for lunch?
Café Tac with its wine-red exterior is run by an owner with extensive knowledge of France. The galette served here is its specialty, which has earned it many fans among the locals. Whether enjoying a galette for lunch, coffee and sweets for tea time, or some authentic French cooking alongside cider and other delicious alcohol selections for dinner, Café Tac can satisfy all of your cravings.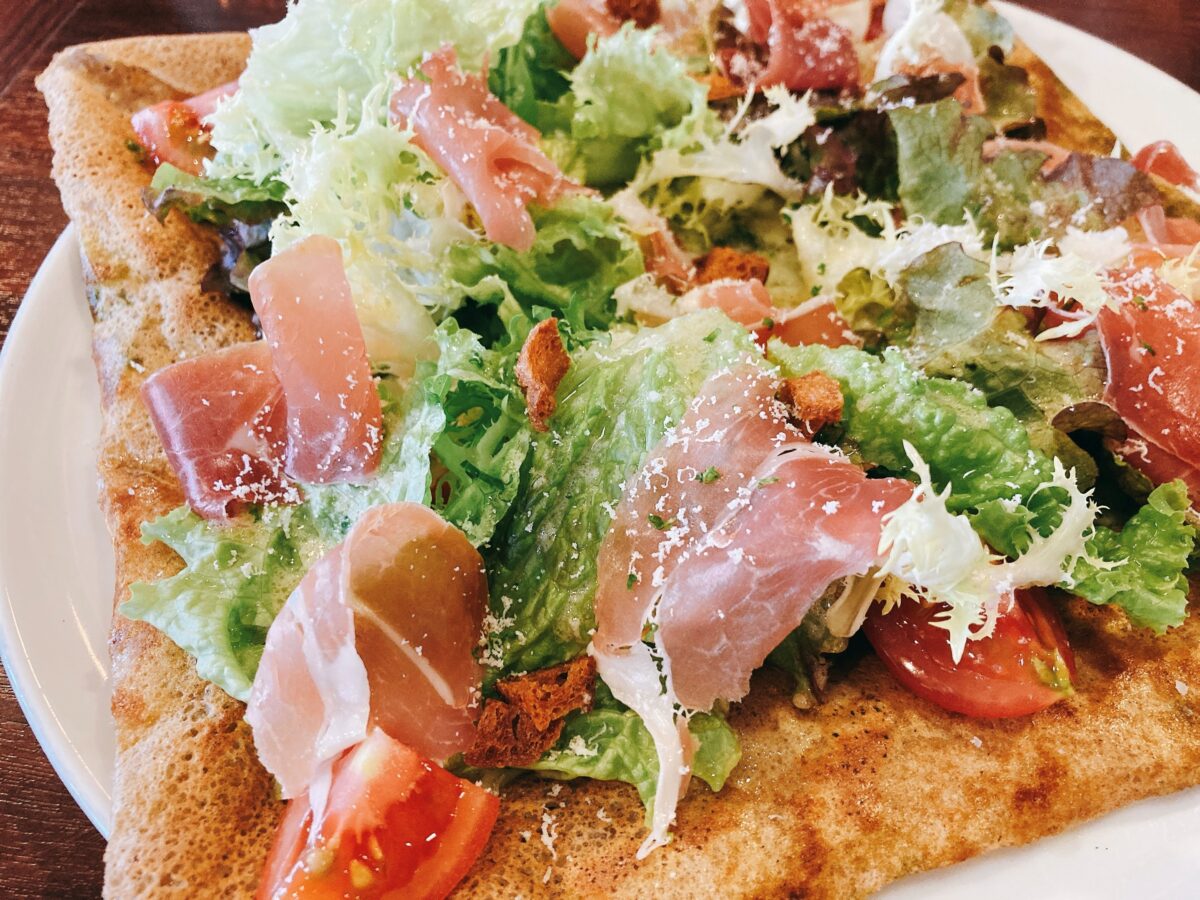 Café Tac's original galette gets its crispy and chewy texture from mixing cider with the crust and letting it lie down for a few days before baking it on a special iron plate. The generous serving size makes it perfect for those who wish to share with friends, or for the solo eater who wants to eat their fill. Guests will surely be able to discuss travel plans or ask for recommended spots with the very approachable and friendly owner.
Opening Hours: 12:00-22:00 (L.O 21:30)
Holiday: Thursday and every third Wednesday
Honda Shokudo
Town's best restaurant of local ingredients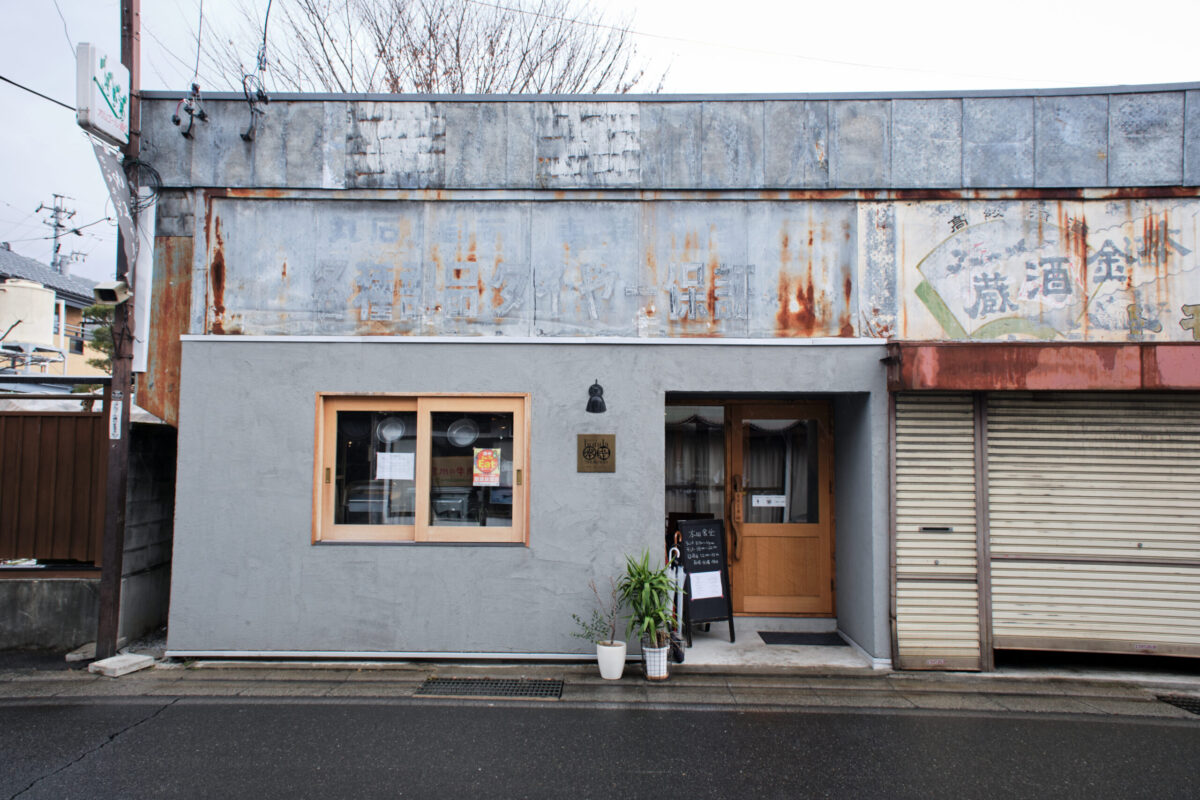 This restaurant is just a two minute walk from Shimosuwa Station. On the right-hand side of the street you can see a concrete wall where a golden signboard sits under a sophisticated black lamp. For those coming by car, the municipal Tomo no Machi Parking Lot is nearby.
Honda Shokudo's eccentric owner (whose personal history includes fighting as a kick boxer and going on a trip around the world) uses Nagano's local ingredients to make his own excellent, homemade Western-style dishes. Before he opened his own store at the current location, he was the chef at a restaurant on the lakeside of Lake Suwa.
Nothing makes the owner happier than hearing words of praise like "delicious" and "excellent." At Honda Shokudo, the goal is to create dishes that make guests happier by incorporating surprise, originality and the sentiments of the people who made the ingredients. The owner also does his best to make in-person connections with the restaurant's suppliers whenever possible. That means even making trips to faraway places like Tokushima.
This restaurant is perfect for adults who want a place to relax, and wine is offered from lunch. Though it has been renovated, the building was built nearly 100 years ago. Its large wooden counters and beams impress visitors. We recommend making a reservation since the restaurant reaches capacity relatively quickly (five groups, ten people). Weekday lunch menus are decided by the chef.
Colorful appetizers. Soups that let visitors enjoy all the sweetness and scents of vegetables. Entrees typically include risotto or pasta, but the chef can whip up a gluten-free dish if requested.
The desserts at Honda Shokudo are delicious. From gâteau au chocolat that melts in your mouth to parfaits made with seasonal fruits, all of the sweet options here are best enjoyed while relaxing with a drink.
Opening Hours: Lunch 11:30-14:00 / Dinner 18:00-22:00
Holidays: Monday Tuesday and others.
*Please check the official Facebook page for latest schedule.
Eric's Kitchen
A warm, welcoming environment crafted by the owner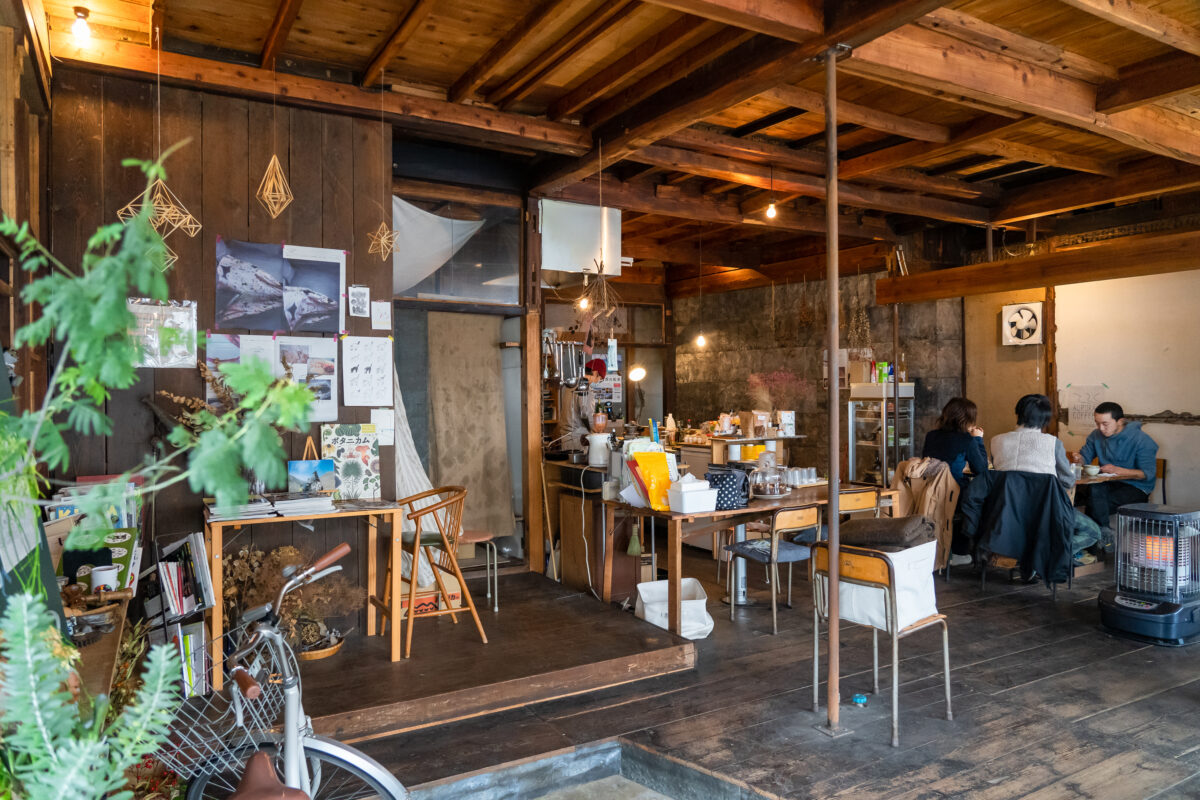 Since its opening in 2016, Eric's Kitchen has enjoyed great popularity as a café spot to enjoy some food in the mornings. All the sounds of food, fry pans, and natural background music create a cozy environment in the shop. The shop's building is a 70-year-old former private residence, and Eric set to renovating it all on his own. The stone and old wooden architecture creates a comforting, nostalgic space.
The lunch menu changes from week to week and usually includes dishes such as pasta and curry. Eric describes himself as a "self-taught cook." The menu also changes as supplies last, so guests can expect to encounter something new with each visit.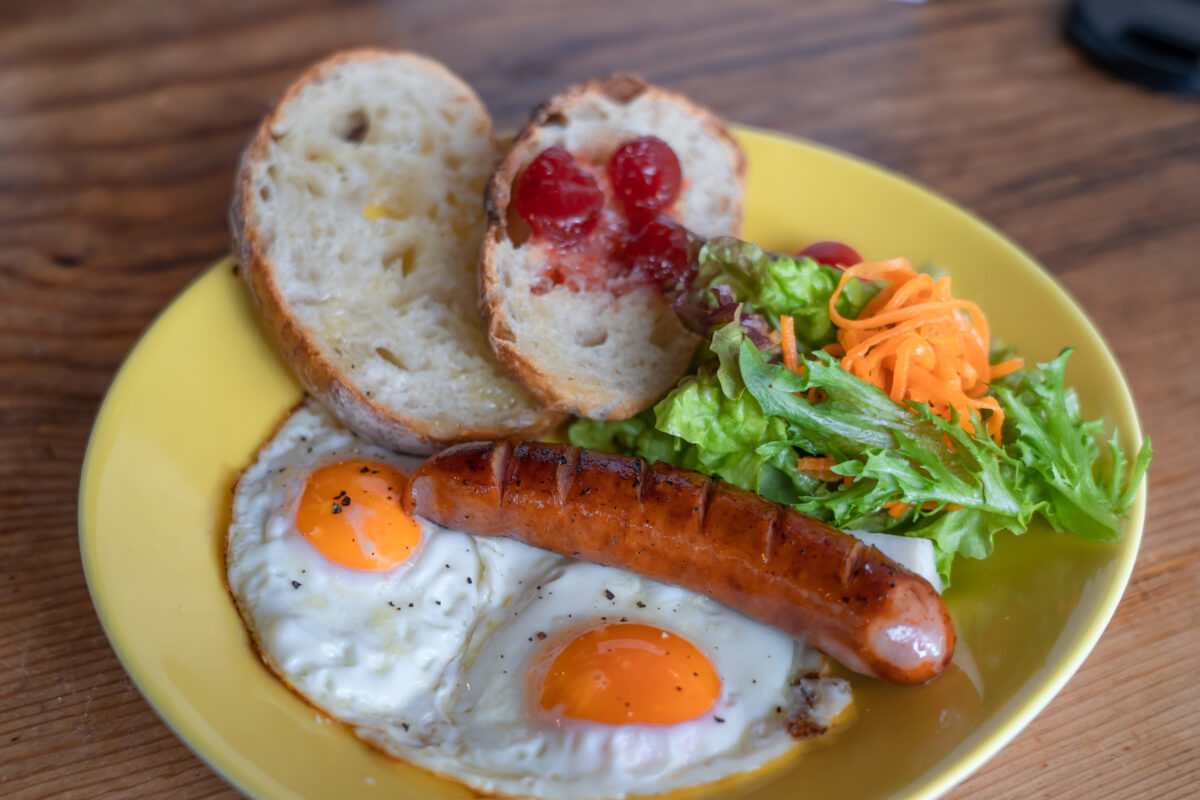 Coffee, chai, herbal tea, and plenty of other great items can be found on the menu. Hours vary from season to season, so be sure to check the store's Facebook page before visiting.
Kagura
Simple but sophisticated Japanese dishes of local ingredients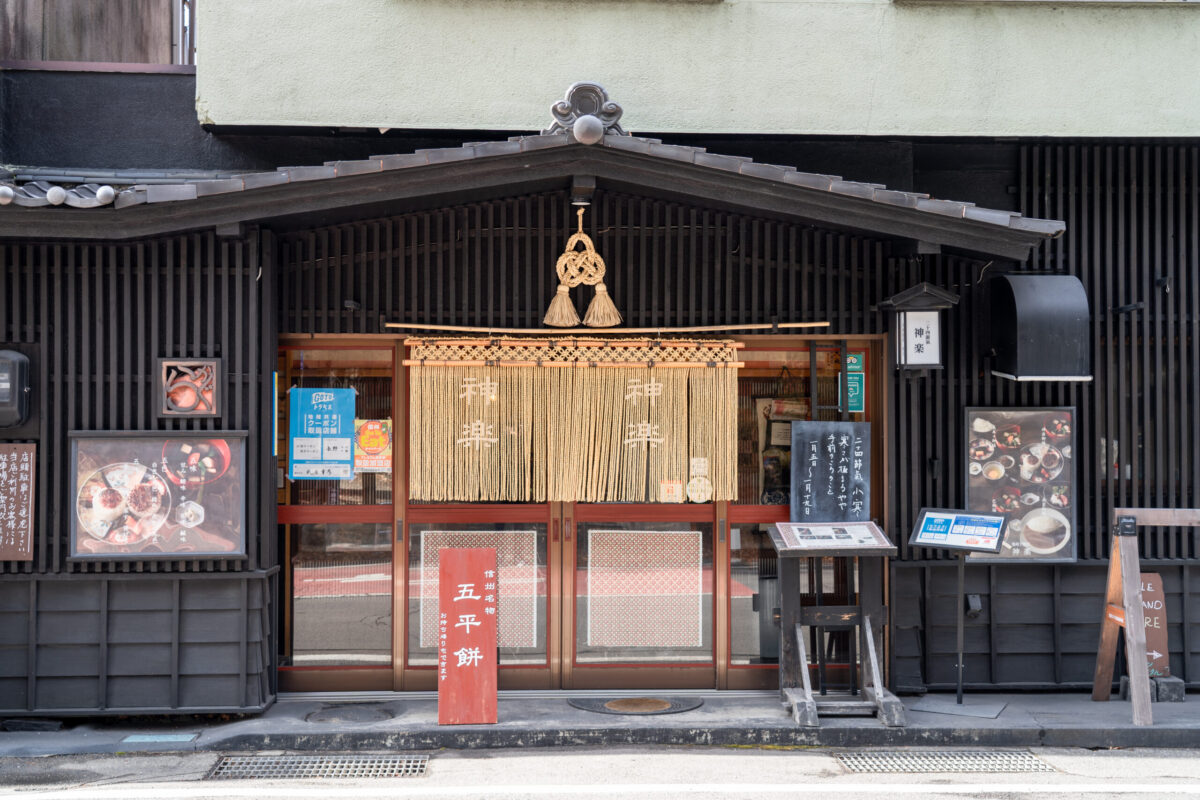 This restaurant is located in front of the gate of Akimiya Shrine and features a menu full of local dishes. The entrance door is decorated with a shimenawa (a sort of sacred rope) made up of three rings that represents the shop's theme, "ties".
Takei-san, the owner, hopes the restaurant to be a place where people can enjoy his dishes and hospitality casually which eventually adds great memories to the visitors. Since opening the store," Takei-san has worked to craft a store and menu using the local ingredients from Nagano prefecture according to the seasons.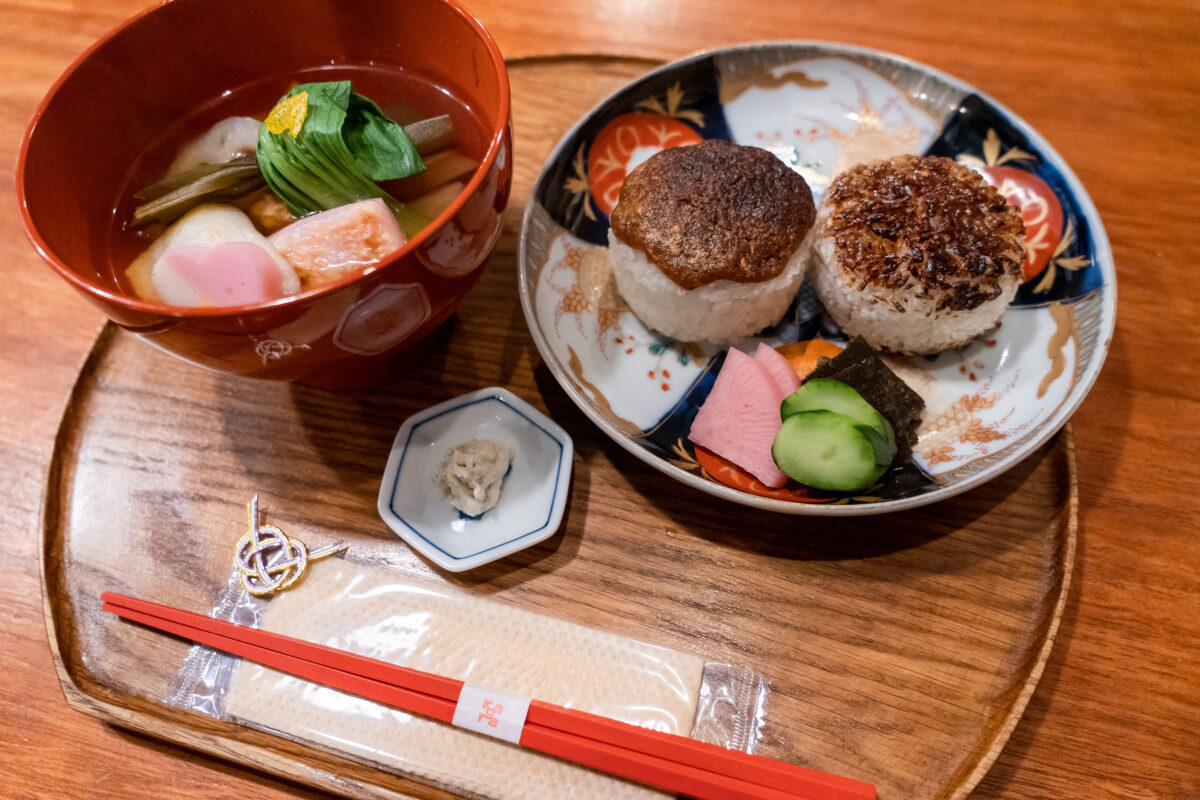 The lunch menu includes a variety of dishes to choose from, such as yaki-omusubi (roasted rice balls) with soup, gohei mochi, and curry. Although the dishes here are primarily made up of vegetables, the portion size is generous. The delicate and delicious offerings of Kagura make it a great place to eat and relax.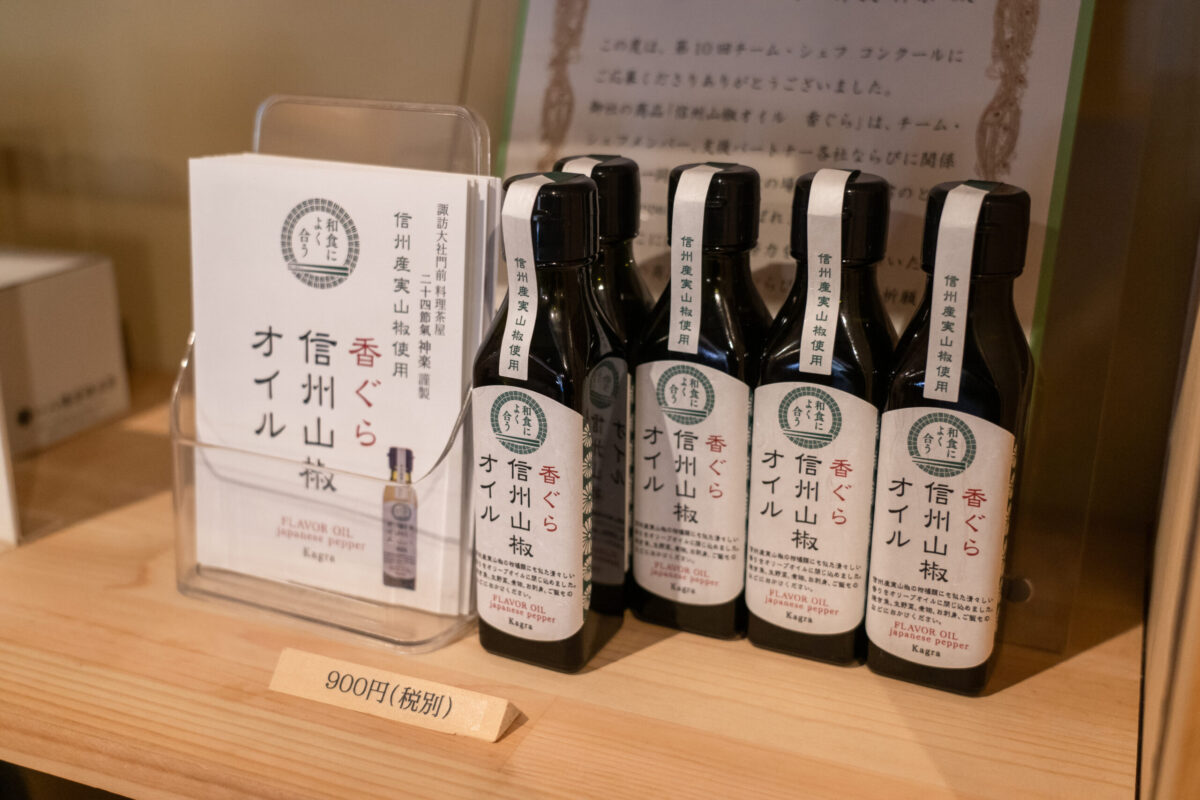 You won't find any chemicals or preservatives used in any of the ingredients and seasonings, and the owner uses local ingredients as much as possible. Original miso and oil are also made right at the store in an effort to provide delicious, healthy food that everyone from children to the elderly can eat without worry.
There are plenty of desserts, including some made with the local "kori-mochi" (lit. 'ice mochi'). This makes Kagura a great spot to stop in for a quick, sweet treat.
Opening Hours: Lunch  11:00-14:30
                               Dinner 18:00- *Advance reservation required
Holiday: Wednesday, Thursday
Conclusion:
Surely one of these restaurants has piqued your interest. After satisfying your mind and body by strolling through Shimosuwa, make sure to satisfy your stomach with some delicious food!