Shimosuwa has long been a lively destination as the only town along the Nakasendo Highway with onsen (natural hot springs.) Public baths can still be found all over the town. Since locals also frequent the baths, the town's hot springs don't feel overly touristic. Instead, visitors get the chance to experience a deep sense of the area's local customs.
What's more, the luxurious hot spring water here flows directly from the spring's source and can be used starting at only JPY 240! There's also a special ticket called Santo-meguri for visiting three hot springs at 700JPY with the gift of a small towel and a bag that we highly recommend.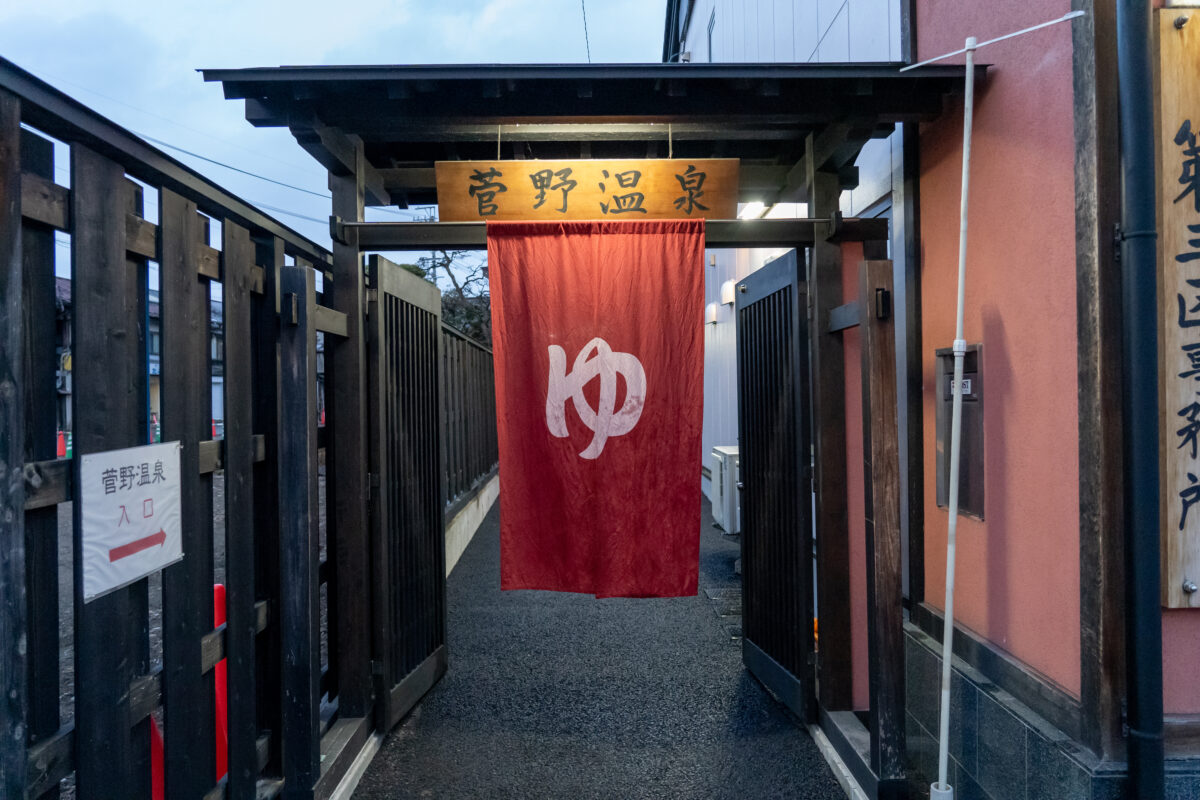 Sugeno Onsen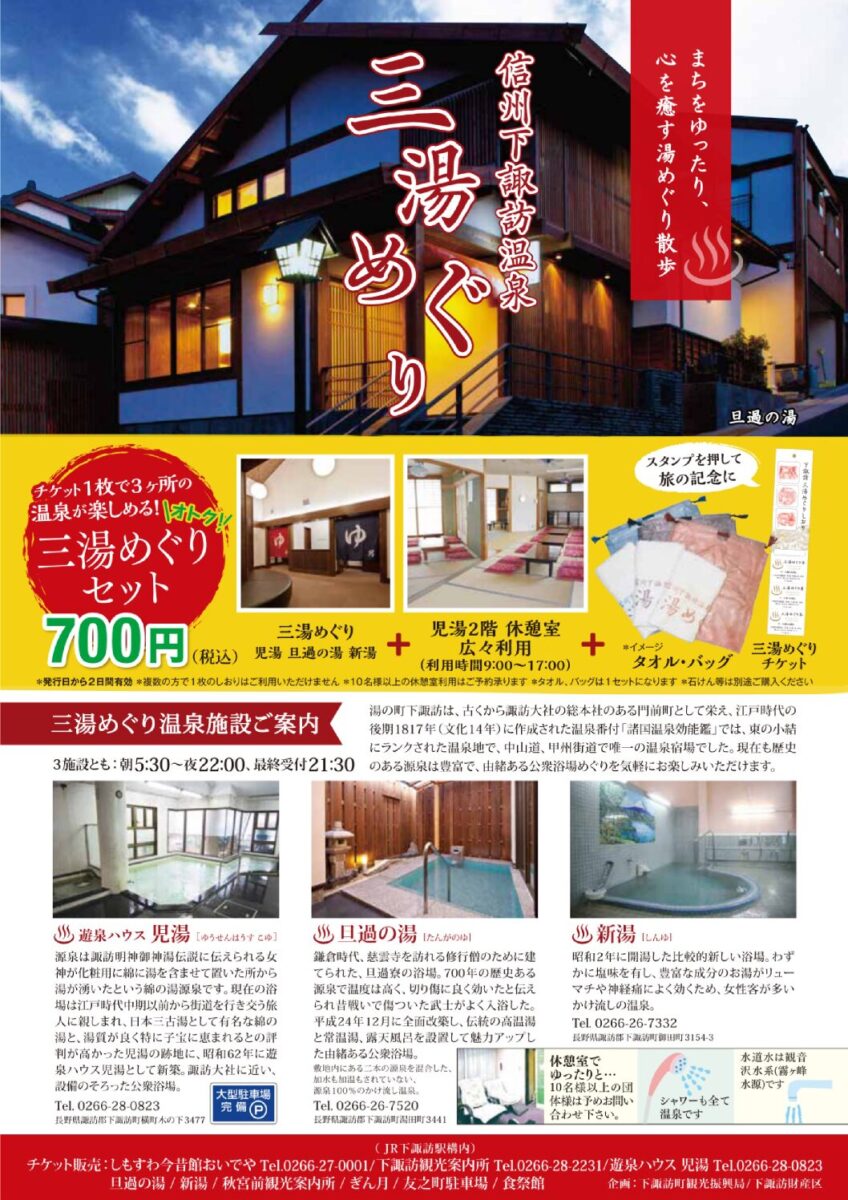 三湯めぐり
Yusen House Koyu
A relaxing hot spring that is said to be blessed with fertility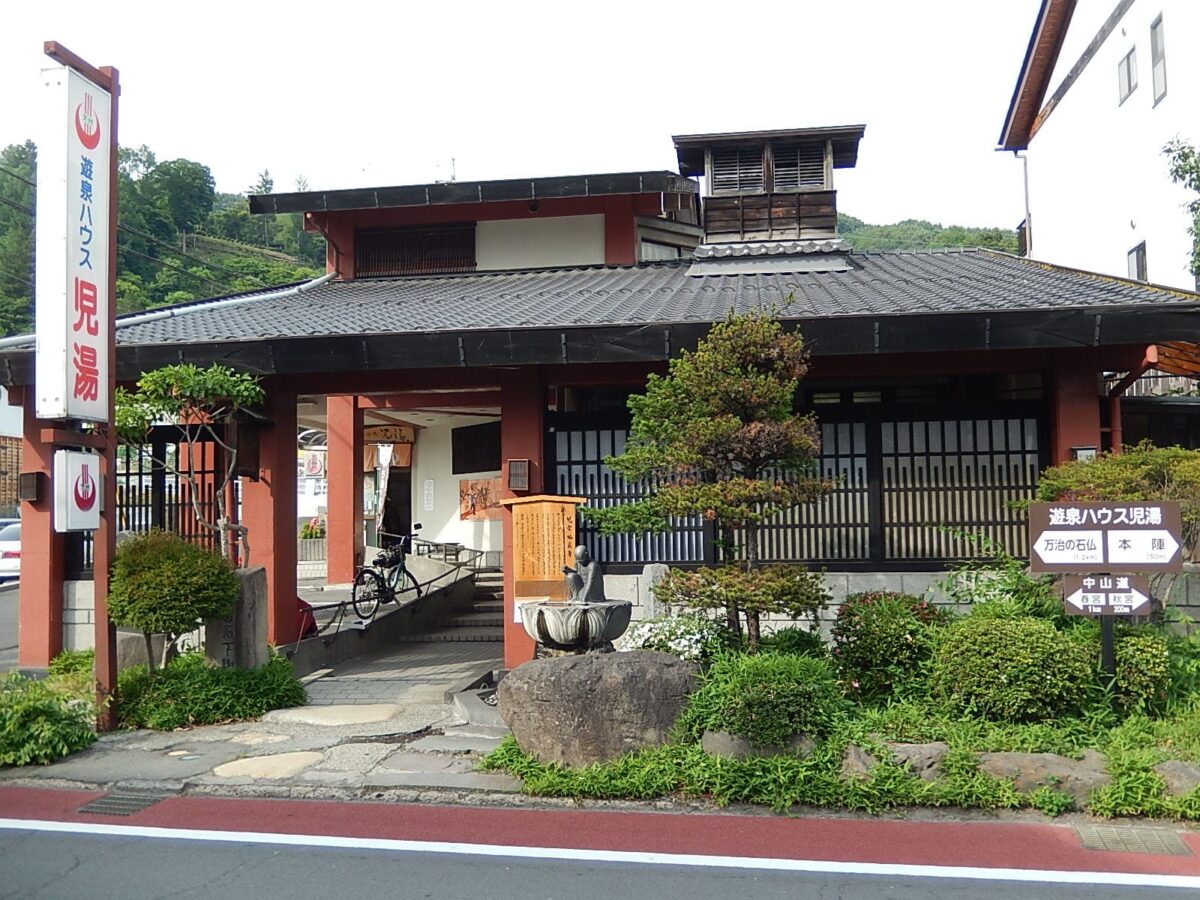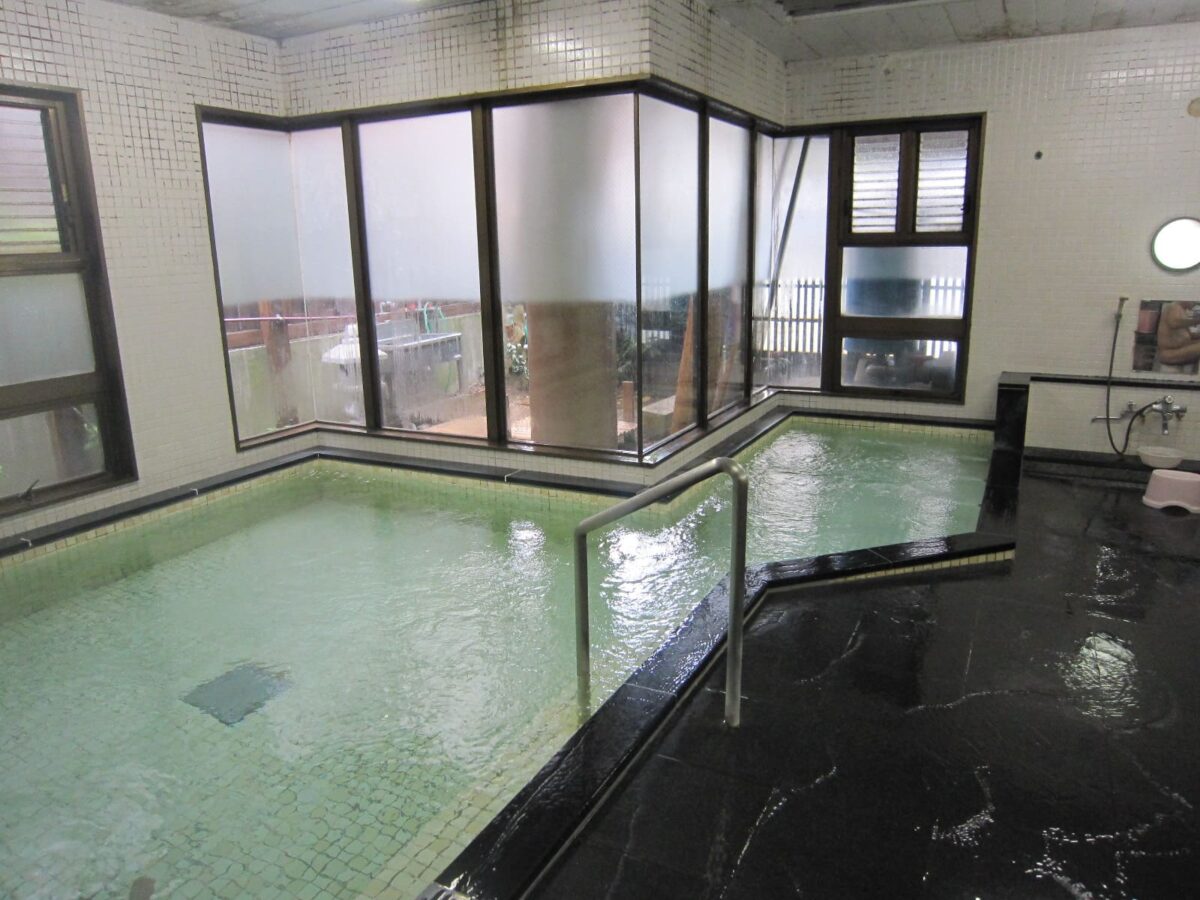 Yusen House Koyu
Yusen House Koyu is the closest hot spring to Suwa Taisha Akimiya Shrine and is relatively large compared to the rest of the public baths in town. It also boasts spacious rest areas and bathing areas.
The water in the bath is scorching hot, but it feels great once you get used to it! You can have a stream of hot water cascade down your shoulders like a small waterfall.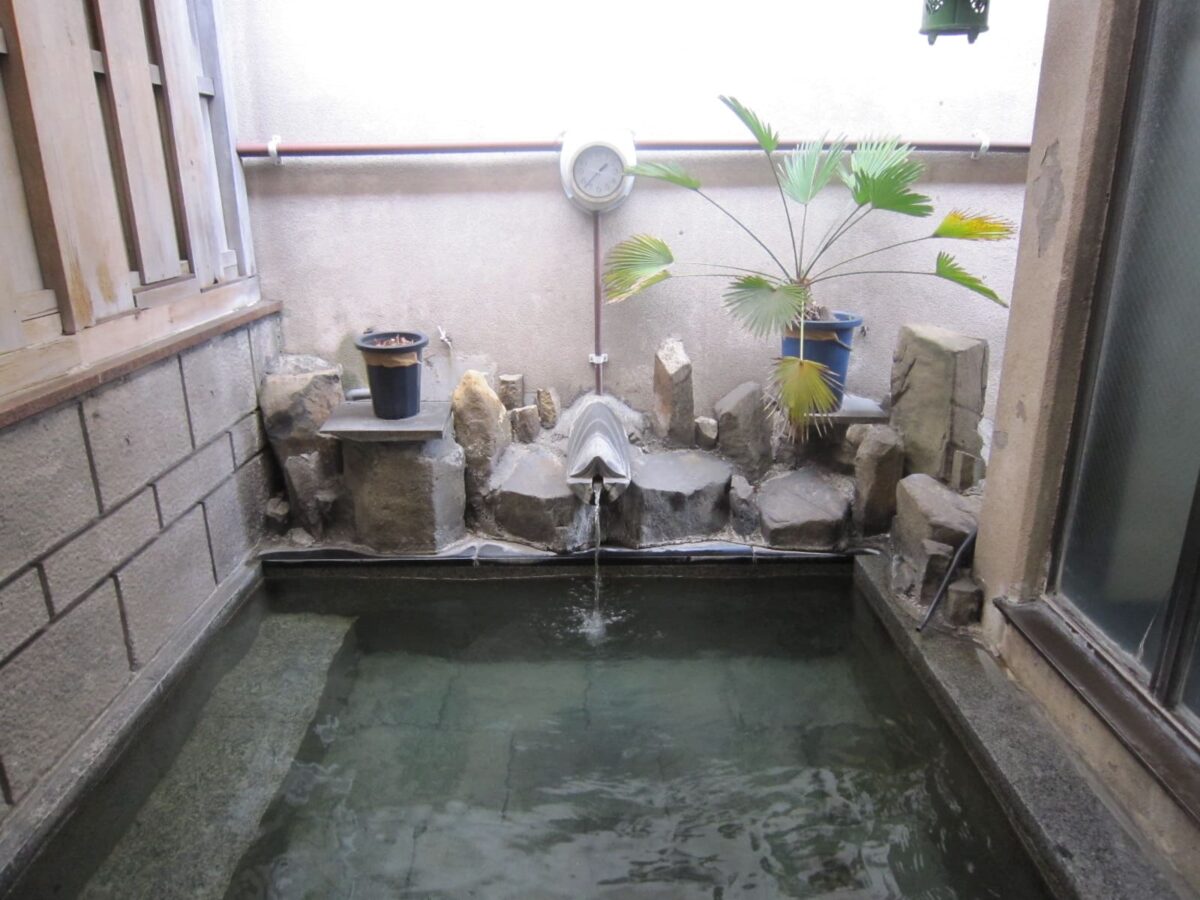 An open-air bath is also available where you can comfortably relax and enjoy the outside air. It's easy for time to slip away while you're relaxing in the beautiful water. The source springs for the baths are from Wata no Yu, a hot spring known for being used by a goddess, and Tanga no Yu, a hot spring that is said to be effective at alleviating skin diseases. Perfect for those who want to beautify their bodies!
Opening Hours: 5:30a.m. – 10:00p.m.
Read more about Yusen House Koyu 
Tanganoyu
Do you like it hot?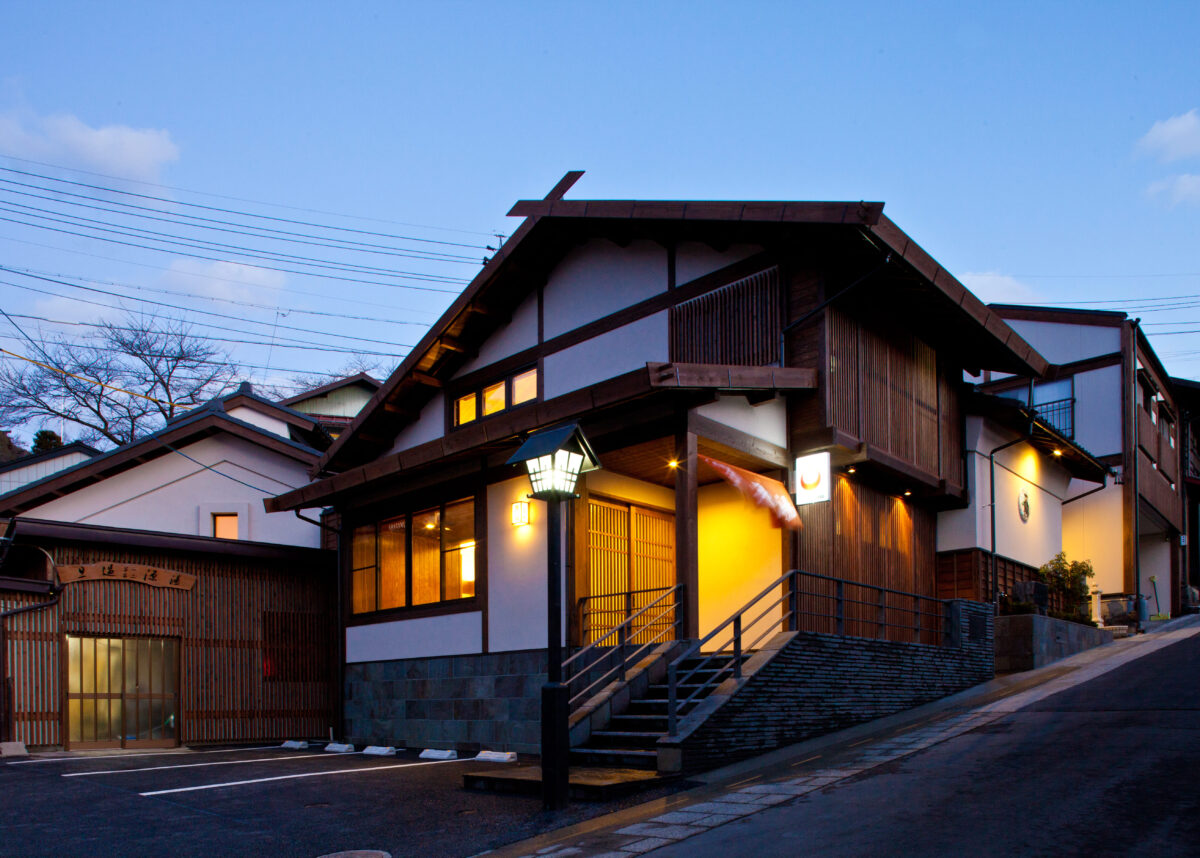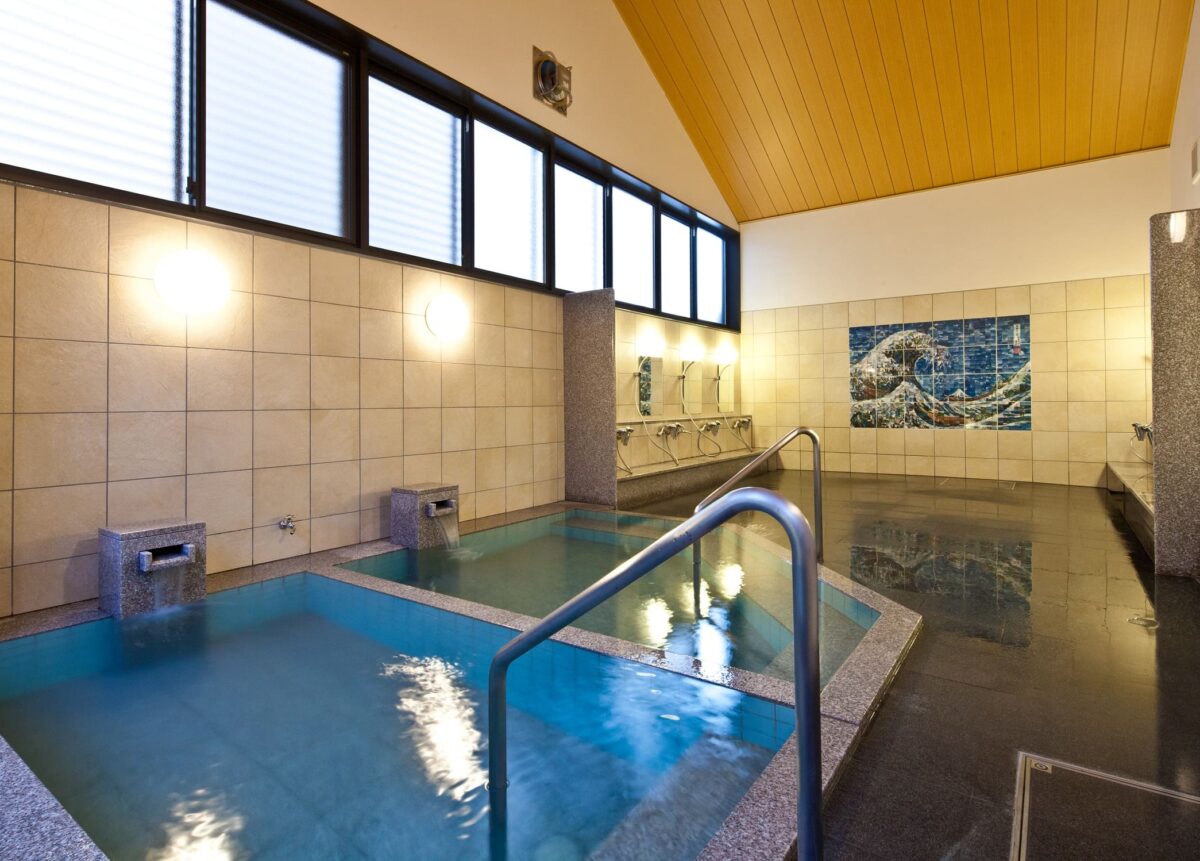 Wow! You'll feel the intense heat the moment you dip your feet in!
The indoor baths here are separated into two categories: hot and warm. Water temperatures in the hot baths reach a scorching 47°C! Locals are used to the heat and have no problem submerging themselves in the hot water, but those who aren't used to it may turn as red as a tomato just by putting their toes in.
The onsen is said to have been originally used by a Buddhist monk, and effective at treating wounds and skin diseases.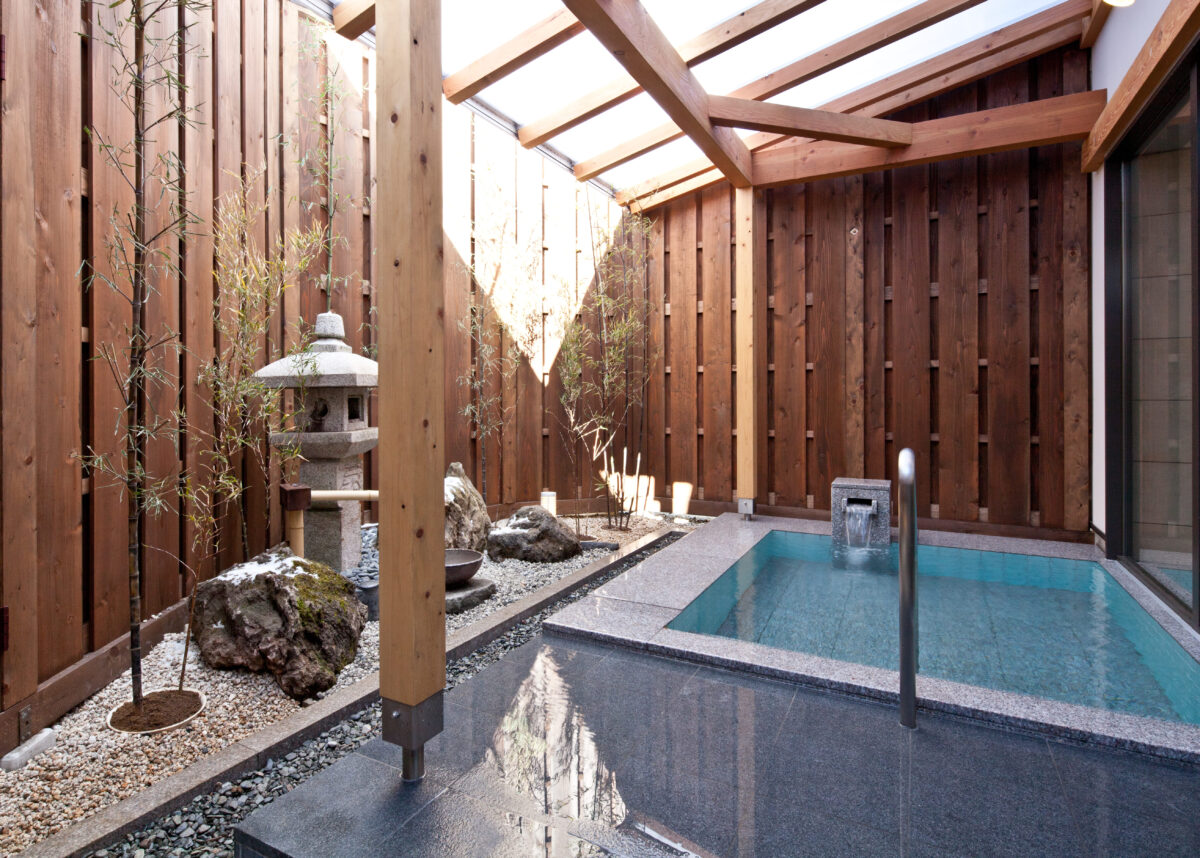 Tanganoyu
If you don't think you can take the heat, then fret not! The warm public baths and outdoor baths here are perfect. But as the saying goes, "When in Rome, do as the Romans do." If you're here in Shimosuwa, do as the locals do and give one of the hottest baths a try. The townspeople will certainly befriend anyone who can withstand such heat!
Opening Hours: 5:30 a.m. – 10:00p.m.
Read more about Tanganoyu
Shin'yu
A favorite destination of the locals!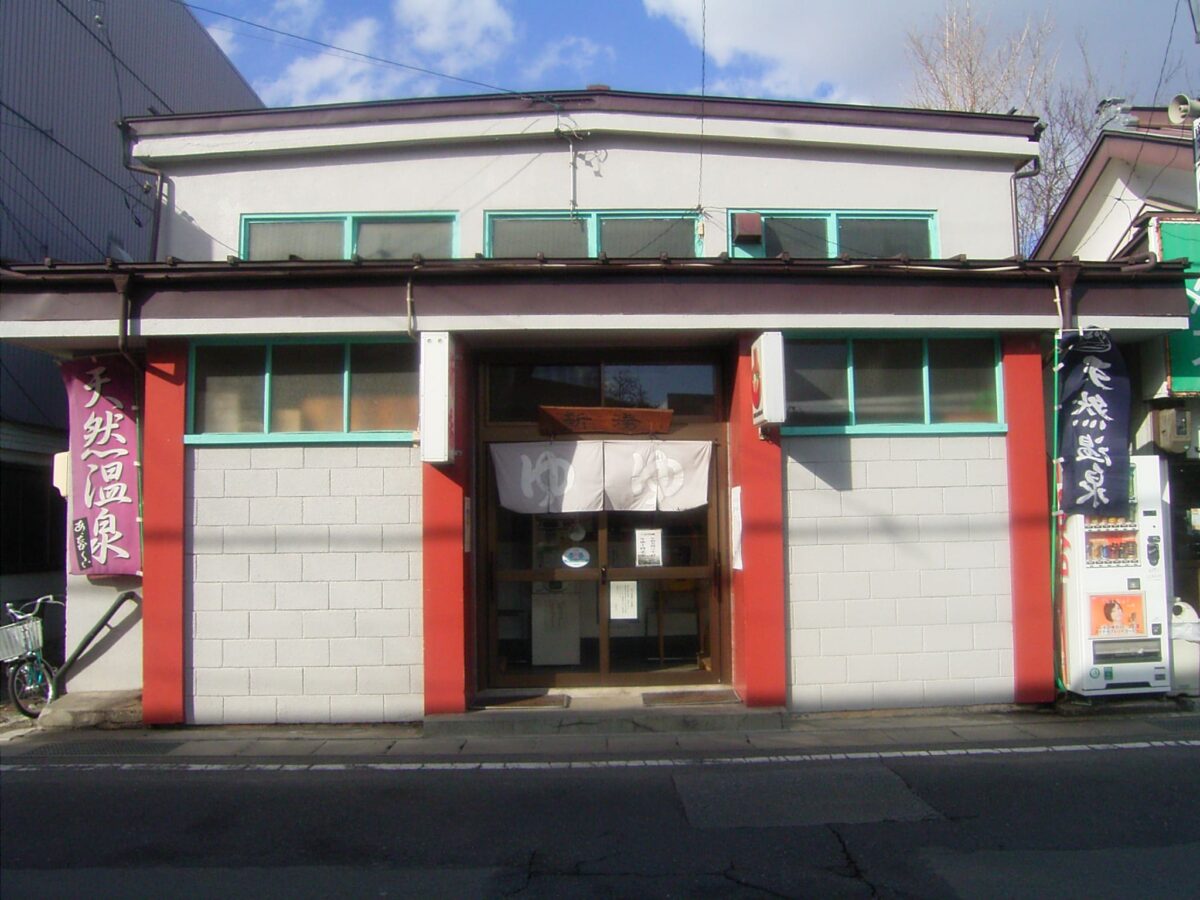 Shin'yu
While, they opened in 1927, these baths are actually relatively new compared with others in the area. With its grey, block-like walls, emerald green windowpanes, and pillars that evoke bricks, the early Showa Period appearance of this house is totally retro.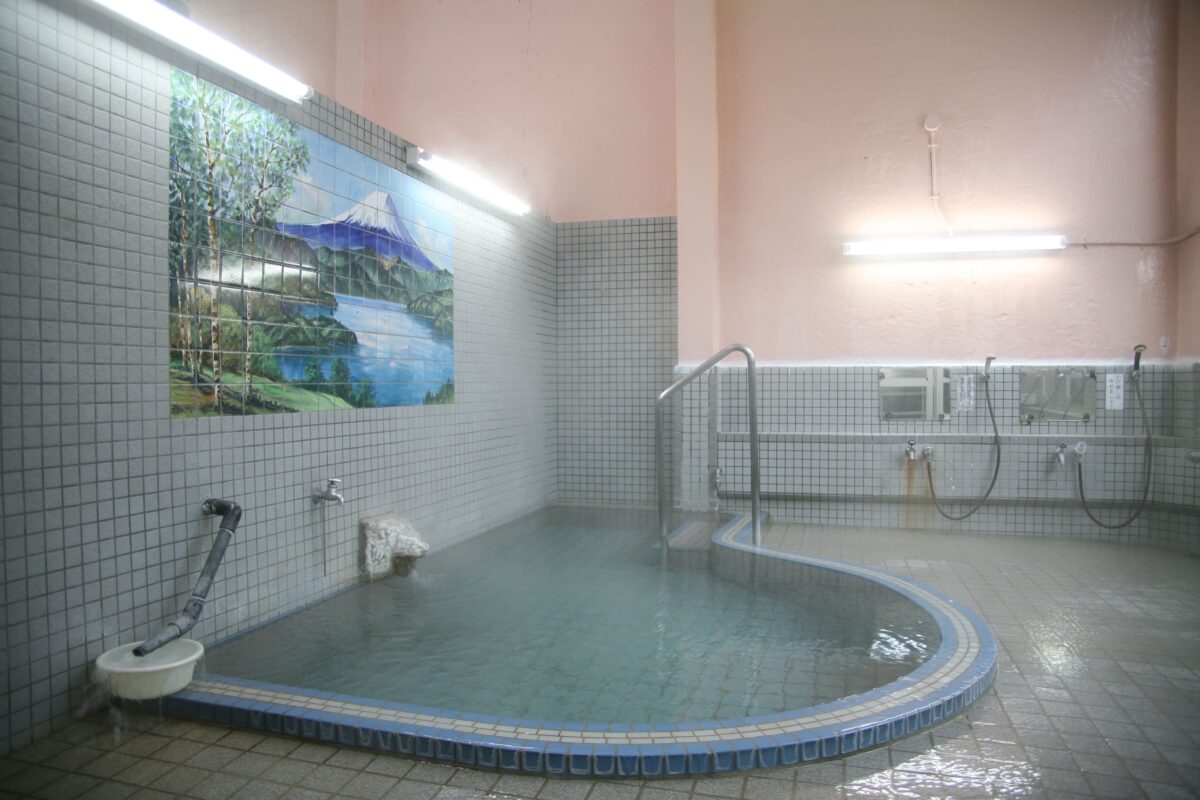 Shin'yu
Although the bathhouse here is small, it is a traditional public bath that is popular among locals, which makes it perfect for those who want to get a taste of the life in the town. Hopping in the hot waters here first thing in the morning is sure to get you ready for the day!
Opening Hours: 5:30a.m. – 10:00p.m.
Read more about Shin'yu
Sugeno Onsen
A nostalgic Showa Period building!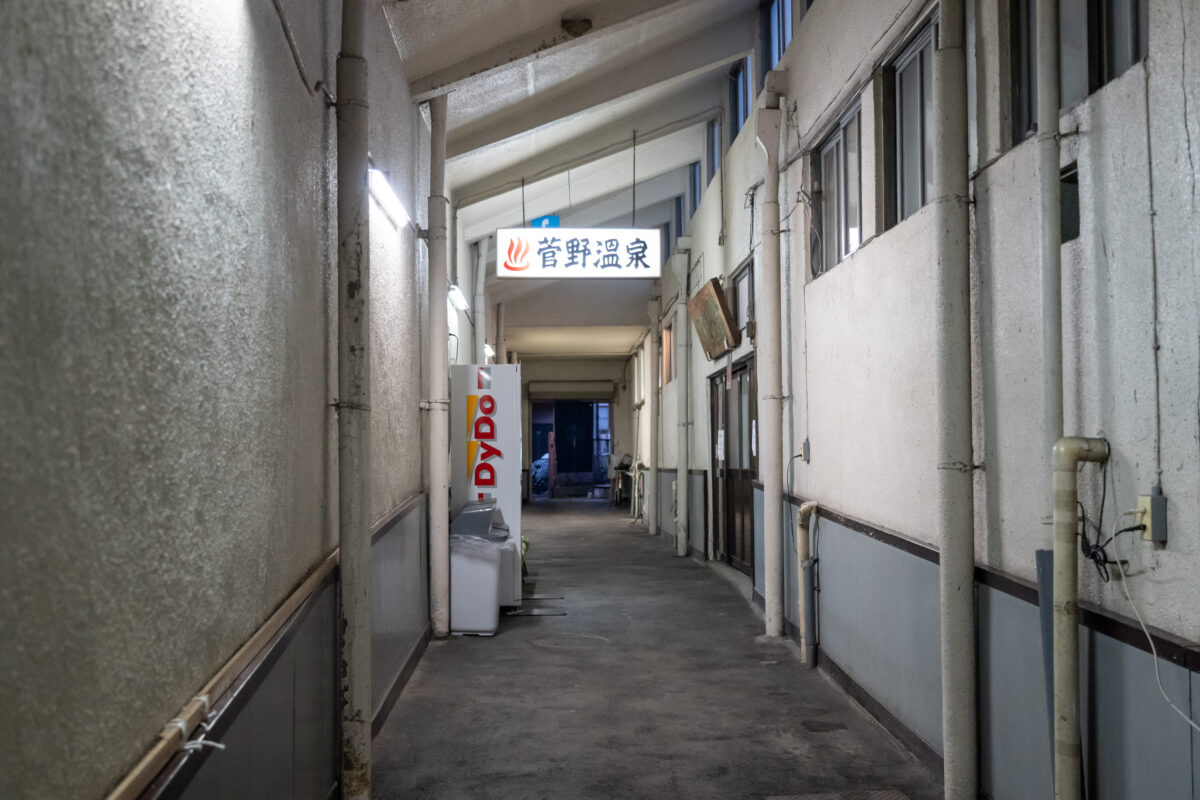 Approach of the Sugeno Onsen
Sugeno Hot Springs are perfect for those who want a dose of nostalgia! Walk through the old timey arcade here, and travel back in time to find a bath that looks like it's straight out of a Showa Period (1926–1989) movie.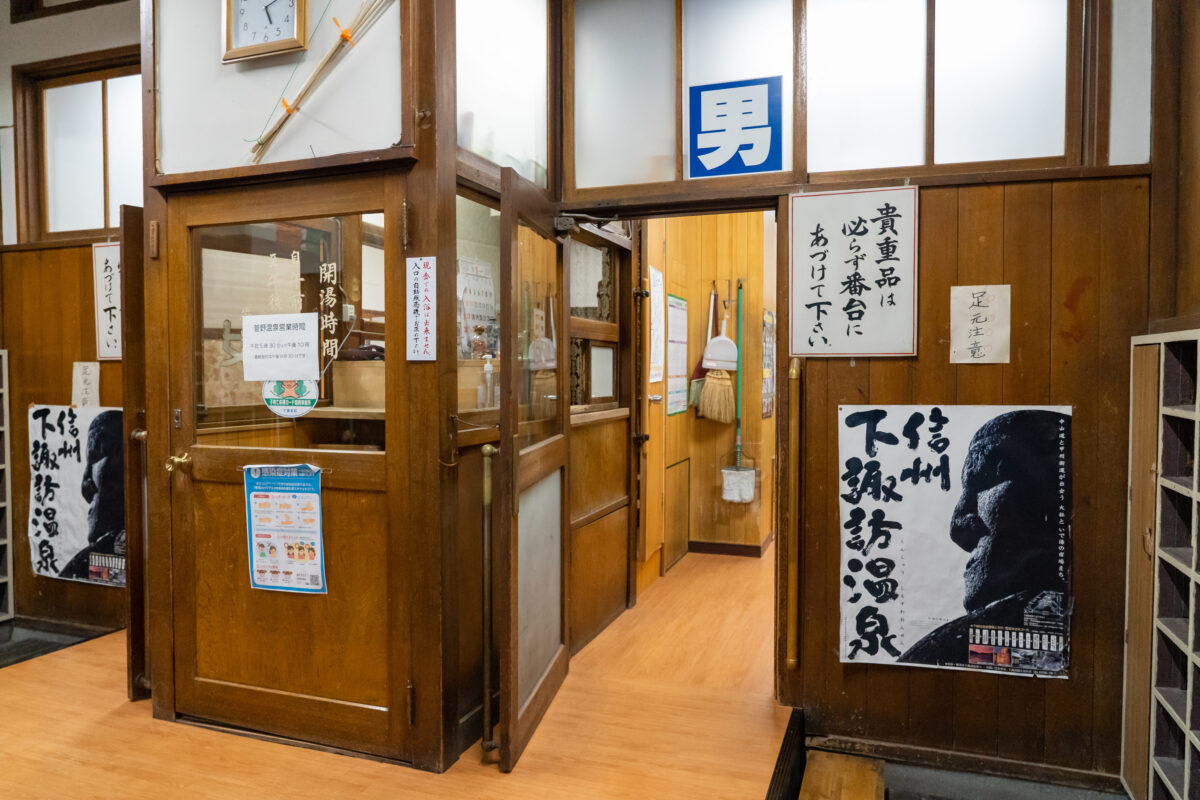 Sugeno Onsen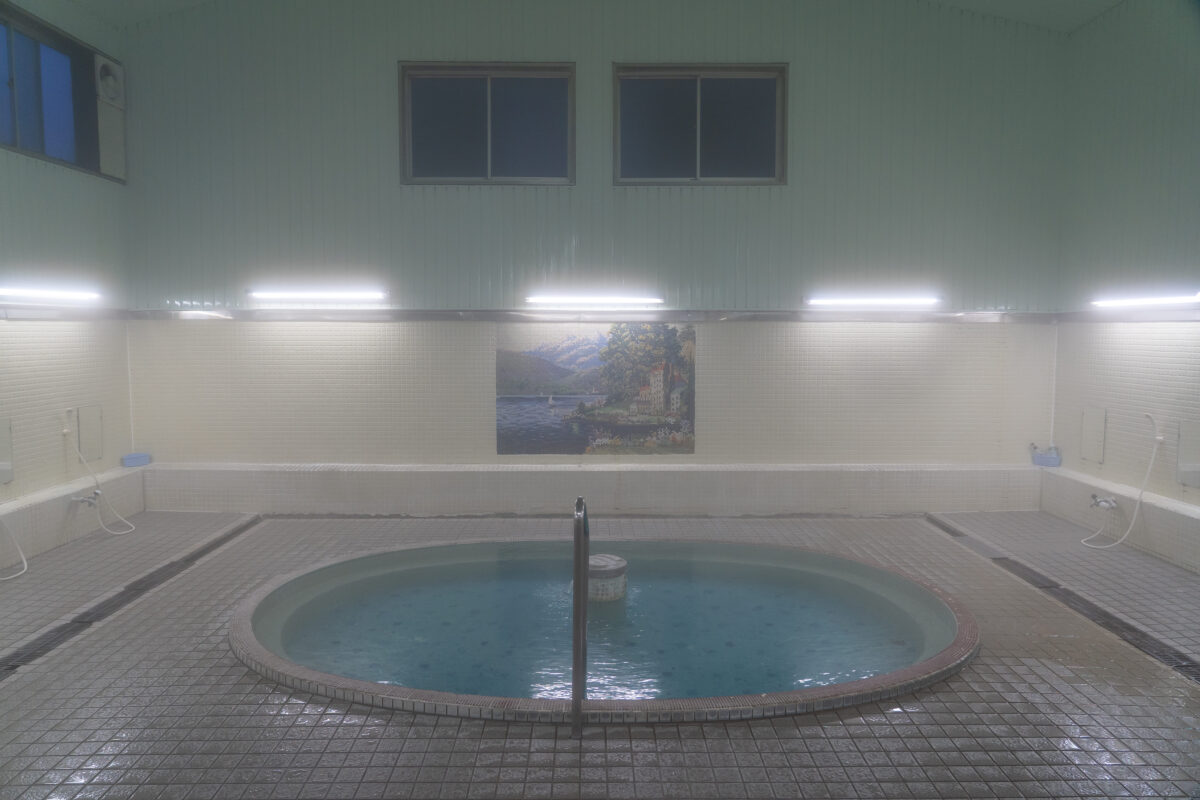 Sugeno Onsen
First share a greeting such as "It sure is cold today!" with the kind old lady working there, before entering the bath.
A round bathtub sits in the very center, and the floor is adorned with green, pink, and other colorful tiles. The impressive painting on the wall looks like a port town in Europe. While the bath would make for some amazing photos, don't forget you're not allowed to take any inside!
The water is sourced from one of the town's main hot spring sources Tanga no Yu making it quite lovely and warm.
Opening Hours: 5:30a.m.-10:00p.m.
Read more about Sugeno Onsen
Yagi Onsen
The perfect hot spring for mingling with the locals and experiencing Shimosuwa!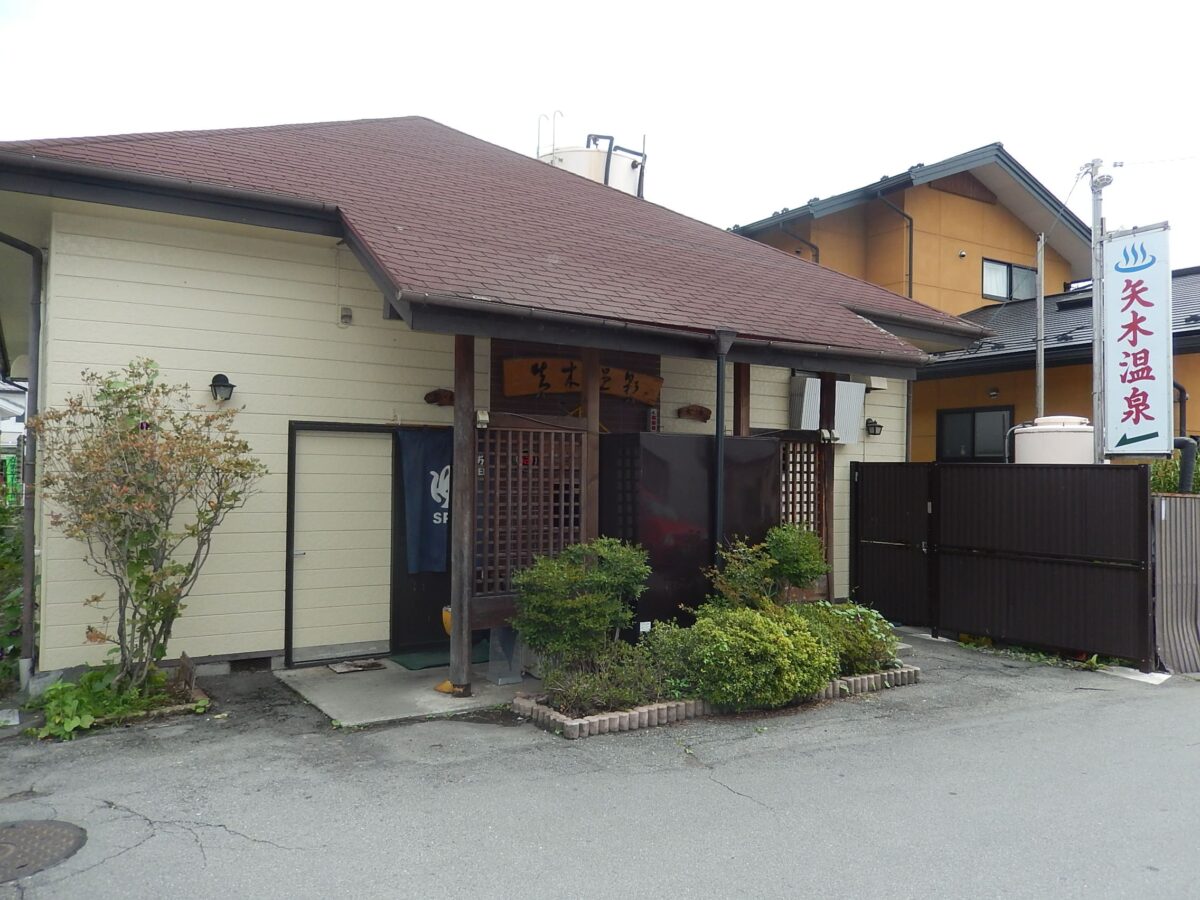 "Those touristy hot springs just aren't good enough! I wanna bathe in hot springs the locals use!" If you've ever thought the same, then these public baths are just right for you. There's no reception at these hot springs, though, so be prepared to pay with exact change.
The large public baths here have plenty of space in the bathing areas, and the water temperature is just warm enough for you to kick back and relax.
There will be a lot of locals, so don't worry if you feel a bit shy at first. But if you can overcome that hesitation and hop in the baths, you won't be able to stop coming back! This is one of the most popular public baths among locals.
Opening Hours: 5:30a.m. – 10:00p.m
Read more about Yagi Onsen
Kohannoyu
Relax right next to Lake Suwa!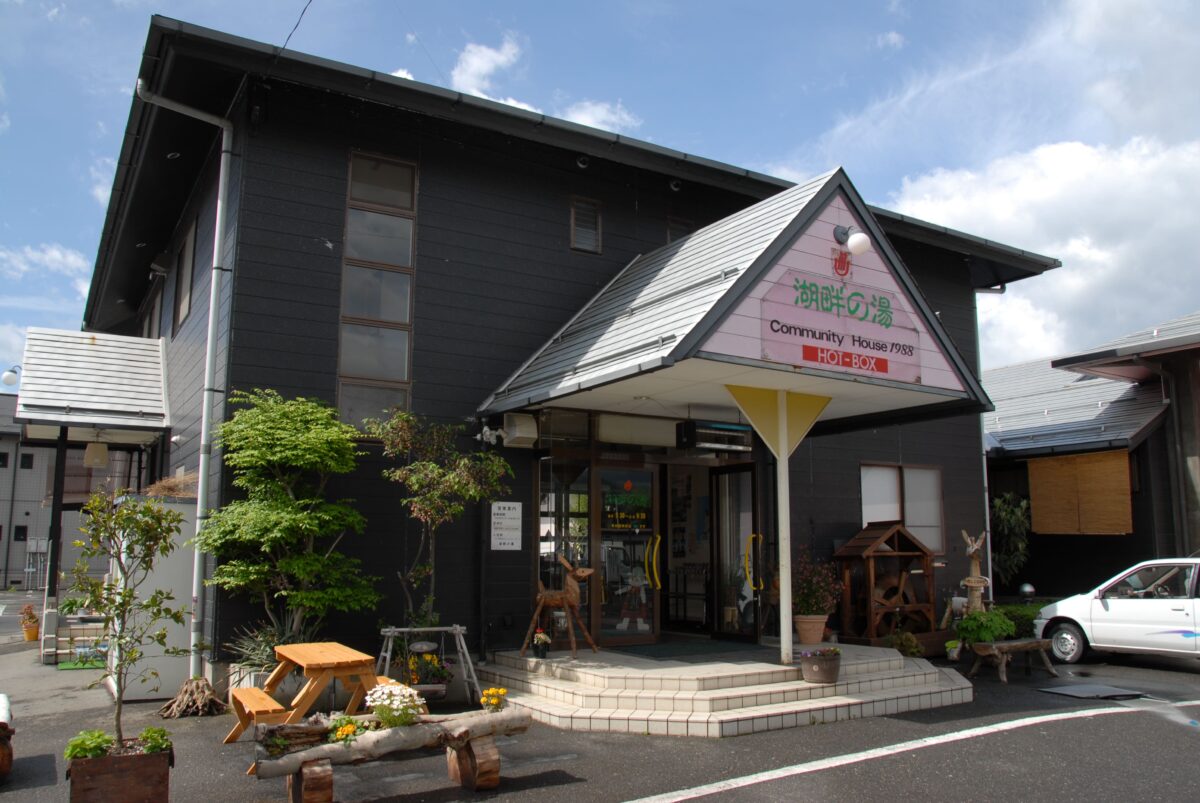 These public baths are conveniently located right along the lakeside. This Western-style building has black walls and a pink signboard. High ceilings in the bathhouse make the spacious bathtubs feel all the wider, and the jet baths are a favorite feature of visiting children.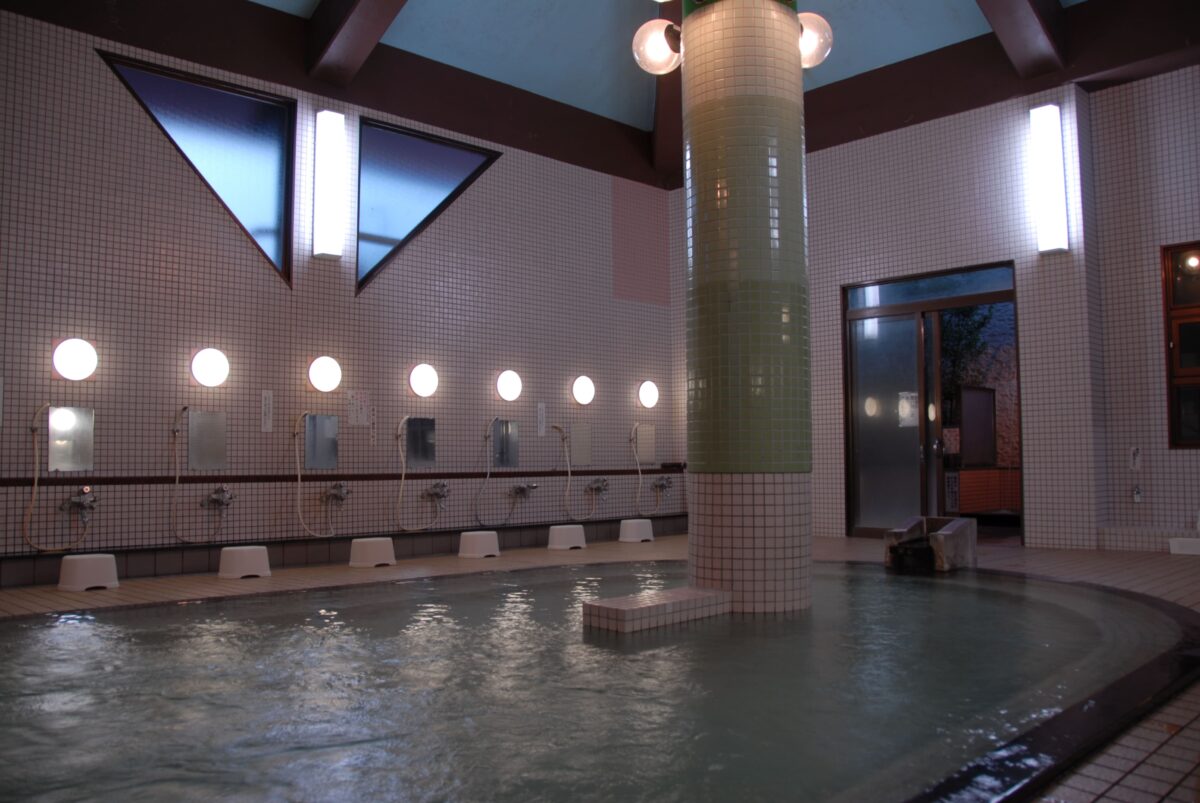 A large open-air bath that is a little warmer than the indoor bath can also be found here. We recommend entering at dusk or on a sunny day since guests who enjoy outdoor bathing will have great views of the skies above. Milk (a standard item at public baths), retro bottled cola, and other items are also sold here, so why not kick back with a drink while taking in the views of Lake Suwa
Opening Hours: 6:00a.m. – 9:30p.m
Read more about Kohannoyu
Yutanpo
A hot spring where you can truly relax and let time pass slowly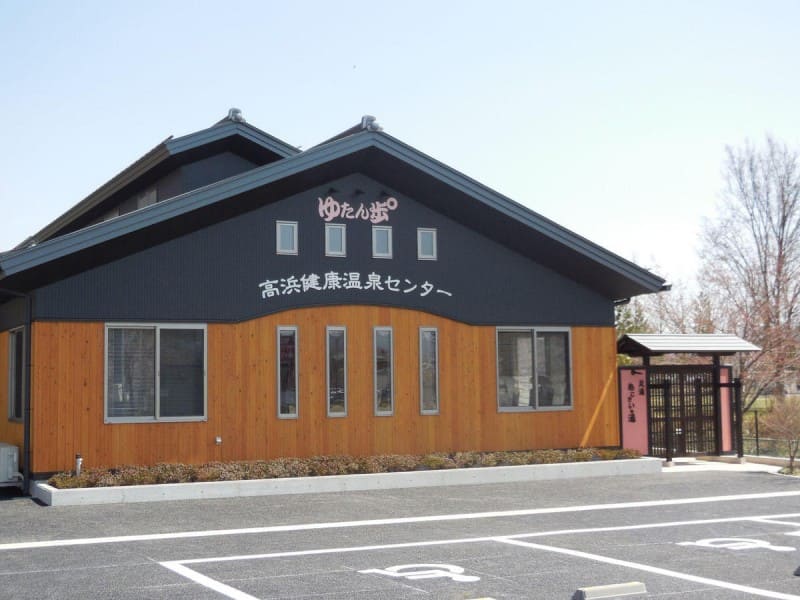 This relatively new hot spring facility is also scenically located right along the lake. It's a little far from the town, so it's bit of a secret spot!
At JPY 400, the entrance fee is a little higher than most public baths in town. However, a spacious rest area, free massage machines, and a footbath with an excellent view will make it well worth the money.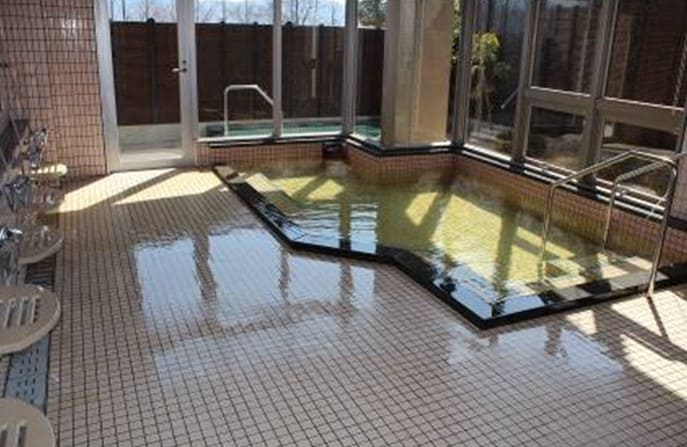 Reasonably large bathing areas and wide windows that let in ample sunlight which reflect on the hot waters allow visitors to leisurely spend their time here. The water temperature is a perfect comfortable 42°C, and there is even a small, garden-like outdoor bath here. Relax in the comfortable hot spring waters here as the refreshing winds of Lake Suwa breeze by.
Opening Hours: 9:00a.m. – 8:00p.m
Read more about Yutanpo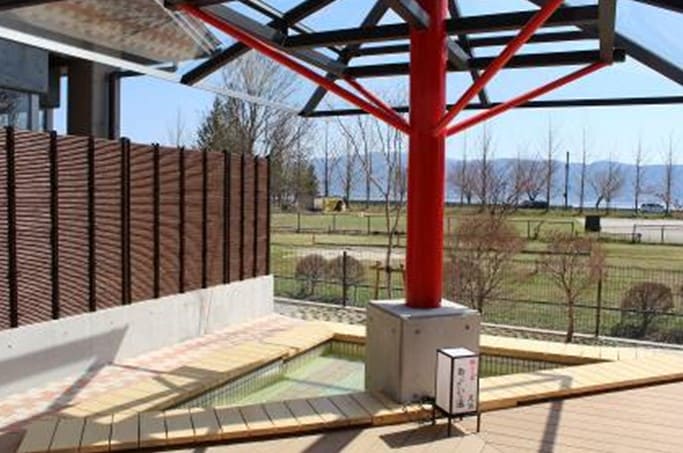 Drop by a fancy ryokan for these hot springs-1
Gingetsu
A hot spring that truly cares about its guests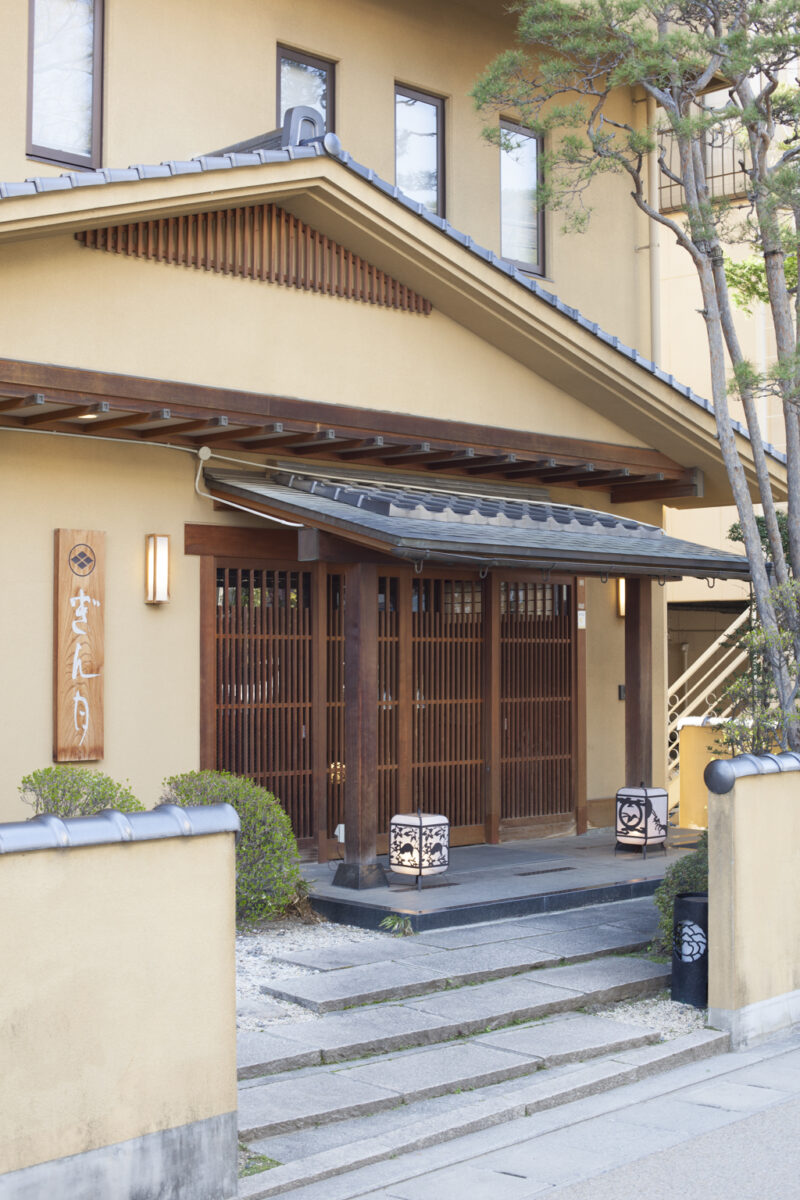 A ryokan located just a five-minute walk from Suwa Taisha Akimiya Shrine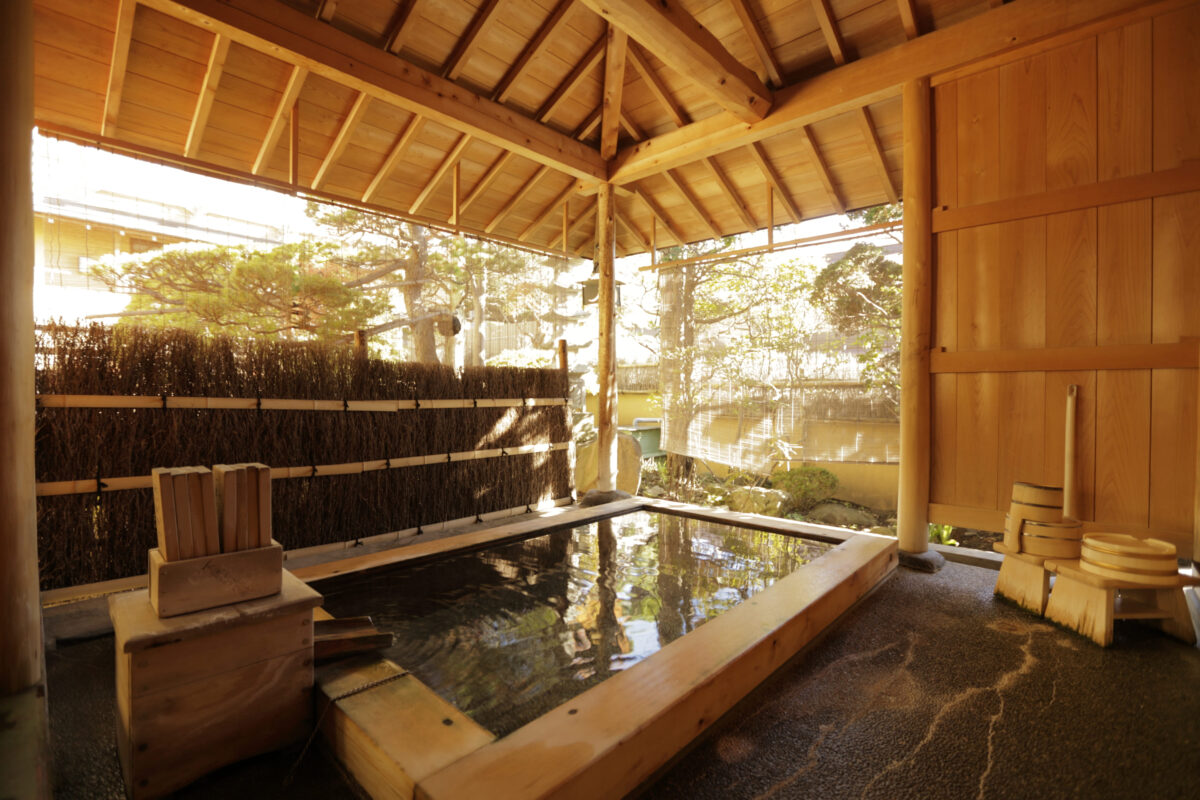 Gingetsu
Wooden walls and stone tiles in the bathhouse create a calm atmosphere, and the soft lighting here soothes visitors' minds. Wata no Yu, which is known for being gentle on the skin, is the source of the hot spring water for both the open-air and indoor baths. Amenities such as shampoo, diaper changing stations for babies, and other items to make the guests feel pampered and at home.
Opening Hours: 11:30a.m. (2:oop.m on Thursdays) – 4:00p.m (Last check-in by 3:00p.m.)
Read more about Gingetsu's hot spring
Kaminoyu
Secret, secluded hot springs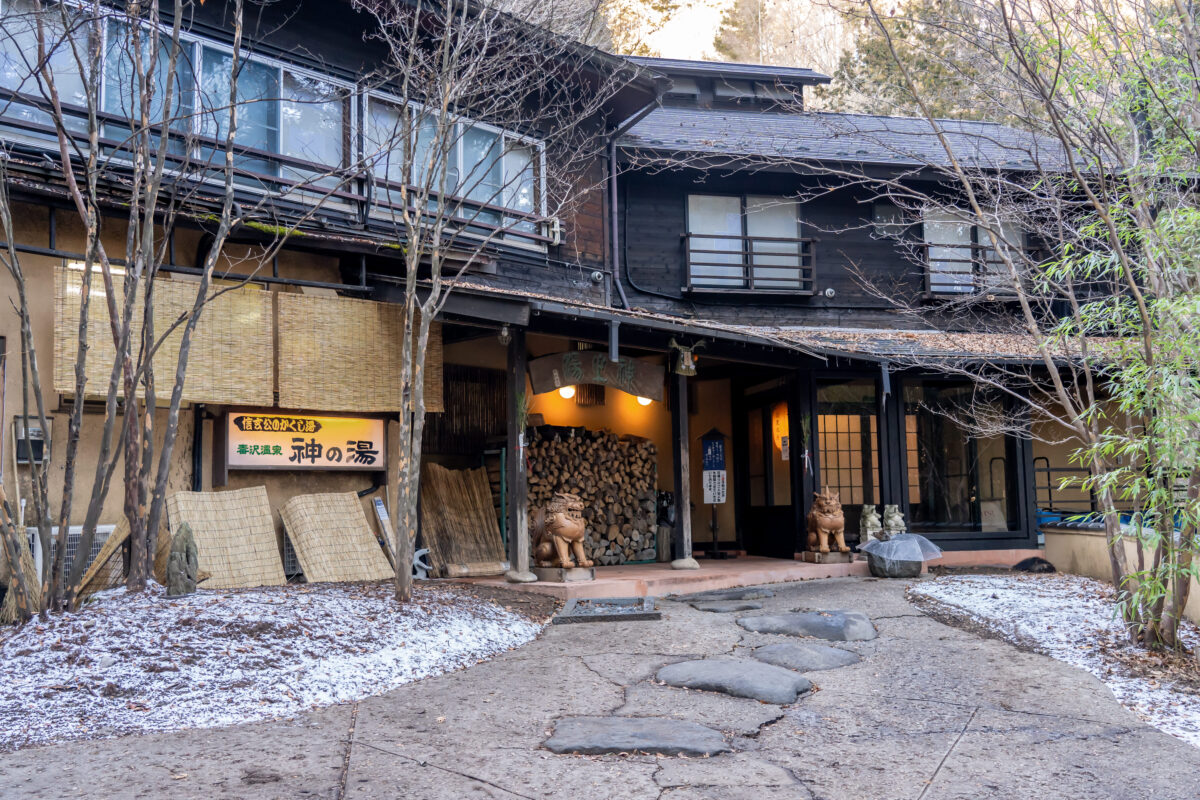 This "secret hideout" of a ryokan is surrounded by trees and located in the mountains. Even in Japan's hot and humid summers, cool and refreshing air can be felt as you cross the path from the hot springs to the ryokan itself.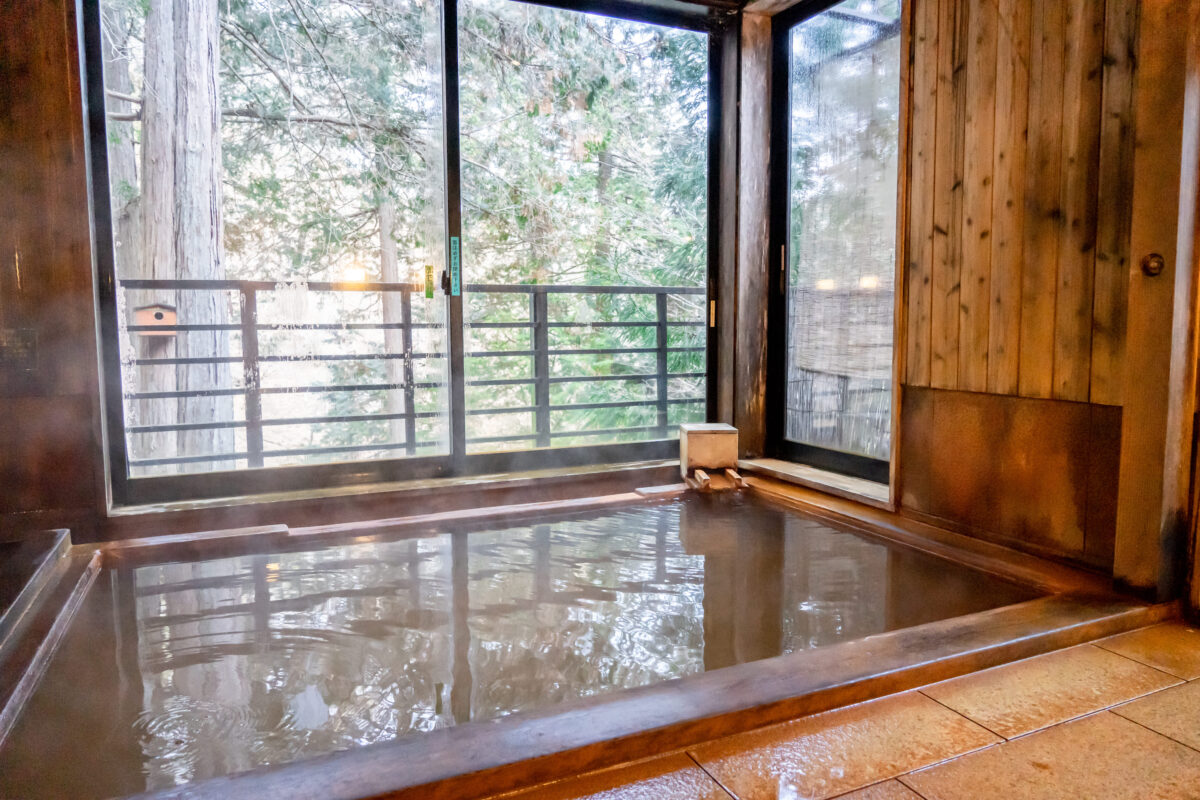 Some visitors are surprised by the color of the water when bathing. It's orange, slightly muddy, and one can't make out the bottom of the bath.
Of course, the water at the source is actually clear. However, when it leaves the source this mysterious hot spring water turns orange when it oxidizes by making contact with the air and being warmed. The water is even safe to drink, and it is said to have positive effects on digestion and relieve anemia.
It has long been known as a secret hot spring for Shingen Takeda and is also well-known for its medicinal properties. As such, it enjoys many visitors.
Opening Hours: 10:00a.m. – 9:00p.m. (3:00p.m. on weekends and holidays)
Read more about Kaminoyu's onsen
Miyanoyu
Heal your body in a serene area surrounded by nature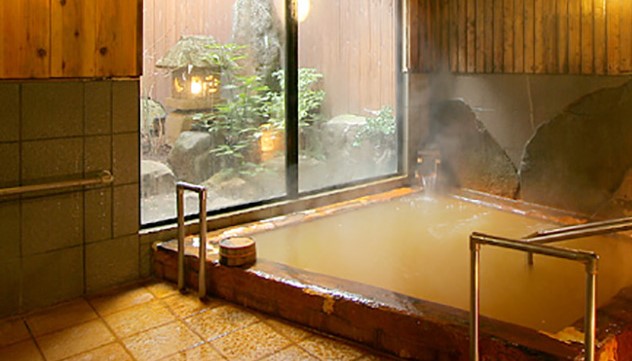 A quiet ryokan located only 10 minutes by car from the town.
The hot spring source here is the Dokuzawa mineral spring, and two baths Hinoki no Yu and Terrace no Yu, can be enjoyed here by visitors. Many claim the source of the spring here has healing properties and is said to have been used by many people throughout the ages to cure their ailments. A great place to get away from the crowds and relax quietly in nature.
* Guests are not accepted on some days, so be sure to check the ryokan's schedule in advance.
Opening Hours: Ask
Read more about Miyanoyu's onsen